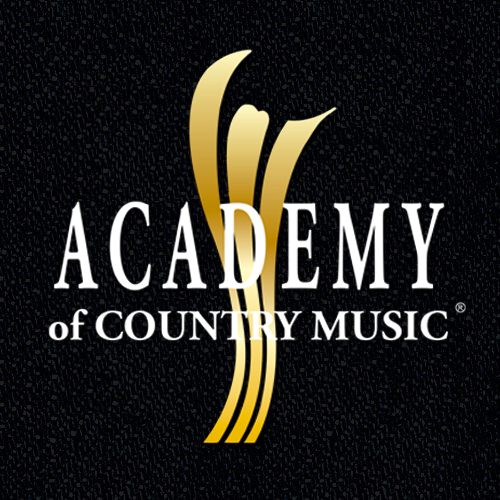 09/11/2013
ACM WELCOMES ARTISTS, INDUSTRY AND COUNTRY FANS AT 7th ANNUAL ACM HONORS HELD SEPTEMBER 10, 2013 IN NASHVILLE
ACADEMY OF COUNTRY MUSIC WELCOMES
ARTISTS, INDUSTRY AND COUNTRY FANS AT
7th ANNUAL ACM HONORS
HELD SEPTEMBER 10, 2013 IN NASHVILLE
EVENING RECOGNIZED SPECIAL HONOREES FROM THE
48th ANNUAL ACADEMY OF COUNTRY MUSIC AWARDS
NASHVILLE, TN (September 10, 2013) – Country music fans, superstar Music City talent and industry elite turned out in force tonight for the Academy of Country Music's 7th Annual ACM Honors, an evening dedicated to recognizing the special honorees and off-camera category winners from the 48th Annual Academy of Country Music Awards. The sold-out event, hosted by Dierks Bentley for the second time, was held in Nashville at the historic Ryman Auditorium. The evening was sponsored in part by American Airlines, City National Bank and Spot Shot®.
The night included a mix of live music, historical video retrospectives and current video tributes and interviews with industry veterans honoring Special Awards recipients Jason Aldean, Guy Clark, Blake Shelton, Keith Whitley (posthumously), Tommy Wiggins, Hank Williams (posthumously), LadyAntebellum and The Judds and winners of the MBI (Musician, Bandleader, Instrumentalist) categories Chuck Ainlay, Matt Chamberlain, J.T. Corenflos, Aubrey Haynie, Mike Johnson, Jay Joyce, Michael Rojas, Jimmie Lee Sloas and Ilya Toshinsky and winners of the Industry Awards categories, Jerry Hufford (Buck Owens' Crystal Palace), Ed Warm (Joe's Bar), Joe's Bar (Chicago, IL), Red Rock Casino & Resort (Las Vegas, NV) and Ryman Auditorium (Nashville, TN) and Songwriter of the Year recipient Dallas Davidson.
Artists who performed in tribute to honorees included:
Dierks Bentley

performing "I'm Over You" and "Don't Cheat in our Hometown" with special guest

Ricky Skaggs,

in tribute to Keith Whitley

Rodney Crowell & Emmylou Harris,

performing "She Ain't Goin Nowhere" in tribute to Guy Clark

Vince Gill & Paul Franklin

, performing "Together Again" in tribute to Tommy Wiggins

Kree Harrison,

performing "Love is Alive" in tribute to The Judds

Dave Haywood & Charles Kelley,

performing "We Owned the Night," "I Don't Want This Night to End," and "The One That Got Away" in a medley tribute to Dallas Davidson

Jamey Johnson with special guest, Holly Williams,

performing "I'm So Lonesome I Could Cry," and "I Saw The Light" in tribute to Hank Williams

Robert Earl Keen,

performing "Let Him Roll" in a medley tribute to Guy Clark

The Mavericks,

performing "Your Cheatin' Heart" in tribute to Hank Williams

Lorrie Morgan & Jesse Keith Whitley,

performing "'Til A Tear Becomes A Rose" in tribute to Keith Whitley

Thompson Square,

performing "Why Not Me," "Grandpa" and "Love Can Build a Bridge" in a medley tribute to The Judds, with ACM Lifting Lives Series participants as the special guest choir

Chris Young

, performing "Window Up Above," "The Race Is On" and "He Stopped Loving Her Today" in a special medley tribute to

George Jones
Presenters included Joe Galante to Lorrie Morgan, Jesse Keith Whitley and Morgan Whitley, who accepted on behalf of Keith Whitley and to Wynonna Judd, who accepted on behalf of The Judds, Vince Gill to Guy Clark, Darius Rucker to Dave Haywood and Charles Kelley who accepted on behalf of Lady Antebellum, Randy Owen to Jason Aldean, Bob Romeo to Tommy Wiggins, Don Schlitz to Dallas Davidson, Steve Wariner to Blake Shelton, Big & Rich to Jett Williams and Holly Williams, who accepted on behalf of Hank Williams, David Nail presented the Industry awards, Deana Carter presented the MBI awards.
The house band for the evening, lead by musical director Frank Liddell, included Wyatt Beard (background vocals), Glen Duncan (fiddle/utility), Paul Franklin (steel guitar), Jedd Hughes (guitar/utility), John Jarvis (piano), Liana Manis (background vocals), Brent Mason (electric guitar), Jerry Roe (drums) and Glenn Worf (bass/bandleader).
SPECIAL AWARDS
The Academy of Country Music Special Awards are voted on by the ACM Board of Directors and are awarded during years where the Board of Directors feels there are clear and deserving candidates. The evening's honorees included:
Cliffie Stone Pioneer Awards - Keith Whitley andThe Judds received the Cliffie Stone Pioneer Award, honoring individuals who are pioneers in the country music genre.
Keith Whitley brought a blend of traditional bluegrass, classic country and contemporary songwriting influences to his timeless recordings. Although his catalog is regrettably small, this Kentucky native stands as one of the most respected vocalists of his era, thanks to a rich baritone that effortlessly conveyed the emotion of any song. Whitley first entered the Top 10 in 1986 with "Ten Feet Away," setting the stage for enduring ballads like "Don't Close Your Eyes," "When You Say Nothing at All" and "I'm No Stranger to the Rain," all of which reached No. 1 before Whitley died in 1989 at age 33.
The Judds gave country music an acoustic boost in the 1980s, ultimately racking up 20 Top 10 hits. They picked up seven consecutive ACM Awards in the Vocal Duet category, as well as a Song of the Year trophy for "Why Not Me." Their winning streak began in 1984 with "Mama He's Crazy," the first of 14 No. 1 hits. Fans also identified with the ups and downs of Naomi and Wynonna's mother-daughter relationship, adding another dimension to modern classics like the nostalgic "Grandpa (Tell Me 'Bout the Good Old Days)" and the empowering "Love Can Build a Bridge."
Past recipients of the Cliffie Stone Pioneer Award include Alabama,Garth Brooks,Johnny Cash,Charlie Daniels, Larry Gatlin & The Gatlin Brothers,Merle Haggard, Emmylou Harris, George Jones, Brenda Lee, Loretta Lynn, Willie Nelson, The Oak Ridge Boys, Dolly Parton, Charley Pride, Jerry Reed, Tex Ritter, Marty Robbins, KennyRogers, Billy Sherrill, Ricky Skaggs, Randy Travis, Conway Twitty, Porter Wagoner, Hank Williams, Hank Williams Jr., Bob Wills and Dwight Yoakam, among others.
Crystal Milestone Award - Jason Aldean received the Crystal Milestone Award, which is given to an artist or industry leader to commemorate a specific, remarkable achievement.
Jason Aldean soared to stadium headliner status in 2012. He sold out his first stadium show last year, moving more than 27,000 tickets for Crew Stadium in Columbus, Ohio. All tickets were purchased more than two months in advance. Aldean's arena show tickets went quickly too. He sold 24,000 tickets in two minutes for his Indianapolis show, along with 20,000 seats in just four minutes in St. Louis. Aldean is now swinging for the rafters with his "Night Train Tour." Stadium shows on the itinerary include Wrigley Field in Chicago, Sanford Stadium in Athens, GA, and Boston's Fenway Park—which sold out in seven minutes, setting a venue record and making Aldean the first country act to headline the historic ballpark. The Academy is honoring Aldean for this remarkable achievement. Past recipients of the Crystal Milestone Awardinclude Garth Brooks, Kenny Chesney, Gayle Holcomb, Jennifer Nettles and Taylor Swift.
Gene Weed Special Achievement Award - Blake Shelton received the Gene Weed Special Achievement Award, which acknowledges unprecedented, unique and outstanding individual achievement in country music.
Blake Shelton stepped into his role on NBC's The Voice as a well-known figure in country music circles. Now he's a household name to millions of viewers who appreciate his lively personality, his honest approach toward aspiring talent and his camaraderie with pop stars like Christine Aguilera, Cee Lo Green and Adam Levine. That broad appeal paved the way for a network special to coincide with his first holiday album, Cheers, It's Christmas. A three-time ACM Awards co-host, Shelton is climbing the charts with "Sure Be Cool If You Did." Look for his "Ten Times Crazier Tour" starting in July. Past recipients of the Gene Weed Special Achievement Awardinclude Garth Brooks, George Burns, Jeff Foxworthy, Willie Nelson and George Strait.
Jim Reeves International Award - Lady Antebellum received the Jim Reeves International Award, which is presented to an artist for outstanding contributions to the acceptance of country music throughout the world.
Lady Antebellum seized the day with their "Own the Night World Tour," ultimately performing to more than a million fans in 11 countries and three continents. Along with packing venues in the U.S. and Canada, the trio sold out three shows at the Sydney Opera House in Australia. Band members Dave Haywood, Charles Kelley and Hillary Scott also accepted the honor of opening for a musical hero, Bruce Springsteen, at London's Hard Rock Calling. A three-time winner in the ACM Vocal Group category, Lady Antebellum will release its fourth studio album, Golden, in May, likely taking their newest hit "Downtown" around the globe. Past recipients of the Jim Reeves International Award include Garth Brooks, Dick Clark, Roy Clark, Merv Griffin, Alan Jackson, Charlie Nagatani, Buck Owens, Dolly Parton, Taylor Swift and Keith Urban, among others.
Mae Boren Axton Award - Tommy Wiggins received the Mae Boren Axton Award, which is given in recognition of years of dedication and service by an outstanding individual to the Academy of Country Music.
Tommy Wiggins co-founded the organization that is now the Academy of Country Music. While pursuing opportunities performing on radio and on stage, Wiggins lived in Tucson and Nashville before relocating in 1960 to Los Angeles, where he appeared on local television shows. Along with releasing several singles on Stadium Records, Wiggins launched a radio industry publication titled D.J.'sDigest. In 1964, he teamed with songwriter Eddie Miller and club owners Mickey and Chris Christensen to stage a Los Angeles-based awards show and form the Country Western Music Academy--later renamed the Academy of Country Music--to draw attention to country artists based on the West Coast. Past recipients of the Mae Boren Axton Award include John Dorris, Rod Essig, Gayle Holcomb, Jack Lameier, Marge Meoli, RayPilzak, Gaynelle Pitts, Gene Weed and David Young.
Poet's Award - Guy Clark and Hank Williams received the Poet's Award, which honors songwriters for outstanding musical and/or lyrical contributions throughout their careers in the field of country music.
Guy Clark has earned the respect of countless songwriters by crafting his compositions with wit, wisdom and warmth. This native Texan made a lasting impression with his 1975 debut album Old No. 1. His extensive songwriting catalog includes cuts by Johnny Cash ("Texas 1947"), Kenny Chesney ("Hemingway's Whiskey"), Rodney Crowell ("She's Crazy for Leaving") and Ricky Skaggs ("Heartbroke"). Meanwhile, his own recordings of "L.A. Freeway" and "Desperadoes Waiting for a Train" make listeners feel as though they know him personally. The 2011 collection, This One's For Him: A Tribute to Guy Clark, received a Grammy nomination for best folk album.
Hank Williams remains one of the most revered songwriters in history. A native of Alabama, Williams' commercial style found a champion in music publisher Fred Rose in 1946. Despite a brief career, Williams catalog includes "Cold, Cold Heart," "Hey Good Lookin'" and "Your Cheatin' Heart." His compositions have been recorded by Tony Bennett, Jimmy Buffett, Norah Jones, Jerry Lee Lewis, Charley Pride, Linda Ronstadt and Hank Williams Jr., among many others. The legendary figure was found dead on Jan. 1, 1953. He was elected to the Country Music Hall of Fame in 1961 and received the 1973 ACM Pioneer Award. Hank Williams will be honored posthumously.
Previous recipients of the Poet's Award include Bill Anderson, Bobby Braddock, Hank Cochran, Merle Haggard, Tom T. Hall, Harlan Howard, Roger Miller, Fred Rose, Don Schlitz and Cindy Walker.
INDUSTRY AWARDS
CASINO OF THE YEAR – Red Rock Casino & Resort - Las Vegas, NV
NIGHTCLUB OF THE YEAR – Joe's Bar - Chicago, IL
VENUE OF THE YEAR – Ryman Auditorium - Nashville, TN
DON ROMEO TALENT BUYER OF THE YEAR – Jerry Hufford - Buck Owens' Crystal Palace
PROMOTER OF THE YEAR – Ed Warm - Joe's Bar
MBI (MUSICIAN, BANDLEADER, INSTRUMENTALIST) AWARDS:
PRODUCER OF THE YEAR – Jay Joyce
AUDIO ENGINEER OF THE YEAR – Chuck Ainlay
BASS PLAYER OF THE YEAR – Jimmie Lee Sloas
PERCUSSIONIST/DRUMMER OF THE YEAR – Matt Chamberlain
FIDDLE PLAYER OF THE YEAR – Aubrey Haynie
GUITARIST OF THE YEAR – J.T. Corenflos
PIANO/KEYBOARDS PLAYER OF THE YEAR – Michael Rojas
SPECIALTY INSTRUMENT(S) PLAYER OF THE YEAR – Ilya Toshinsky
STEEL GUITAR PLAYER OF THE YEAR – Mike Johnson
SONGWRITER OF THE YEAR
SONGWRITER OF THE YEAR – Dallas Davidson
About the Academy of Country Music
Founded in Southern California in 1964, the ACADEMY OF COUNTRY MUSIC (ACM) is a fan-focused artist and industry-driven organization, providing the financial resources to ensure the on-going philanthropic work of ACM LIFTING LIVES, the charitable arm of the Academy which works to improve lives through the power of music. The Academy has a rich history in the entertainment industry, having been founded when Southern California was a hotbed of emerging country music and when Westerns were a staple of television programing and film production. Comprised of more than 3,800 professional members nationwide, the ACM is headquartered in Encino, Calif. For more information, log onto www.ACMcountry.com or www.ACMLiftingLives.org.
# # #
Images Available via Getty Images, www.gettyimages.com
Images and Video Links Upon Request to [email protected]
PRESS CONTACTS:
Brooke Primero
Academy of Country Music
(818) 788-8000 ext 4219
Jenelle Scott
Academy of Country Music
(818) 788-8000 ext 4218