The Academy Remembers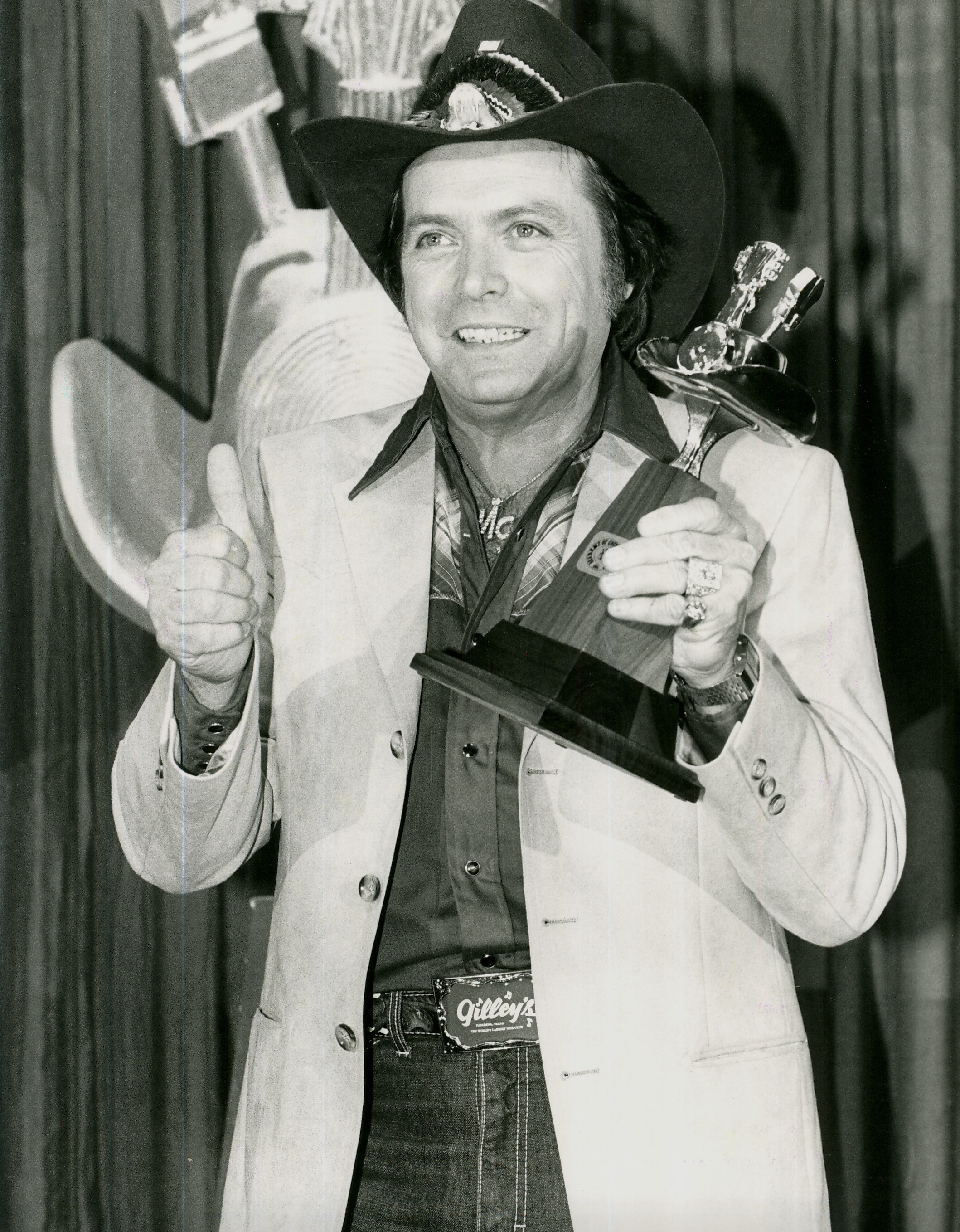 Acclaimed singer/songwriter Mickey Gilley was born on March 9, 1936, in Natchez, Mississippi, long living somewhat in the shadow of his cousins Jerry Lee Lewis and Jimmy Swaggart. But it was the career of Gilley that ultimately took off when he began playing the club circuit in Texas, eventually opening his first nightclub in Pasadena, Texas called the Gilley's Club.
Gilley's music career began firmly based in Country Music via original songs such as "Chains of Love," "Honky Tonk Memories" and "She's Pulling Me Back Again" along with covers such as the Bill Anderson song "City Lights" and George Jones' "Window Up Above." However, in the 1980's, Gilley found himself implanted in the pop landscape thanks to his cover of Ben E. King's "Stand by Me," a song featured in the 1980 film Urban Cowboy starring John Travolta.
"I think that the film changed a lot of people's lives, as far as the music scene was concerned," Gilley once said in an interview about the importance of the film. "A lot of people didn't listen to Country Music until that film came out."
Throughout his career, Gilley was recognized a number of times by the Academy of Country Music, bringing home awards for everything from ACM Most Promising Male Vocalist in 1974 to ACM Entertainer of the Year just two short years later. And in 2005, he was presented with the ACM Triple Crown, commemorating career wins as Most Promising Male Vocalist, Top Male Vocalist, and Entertainer of the Year.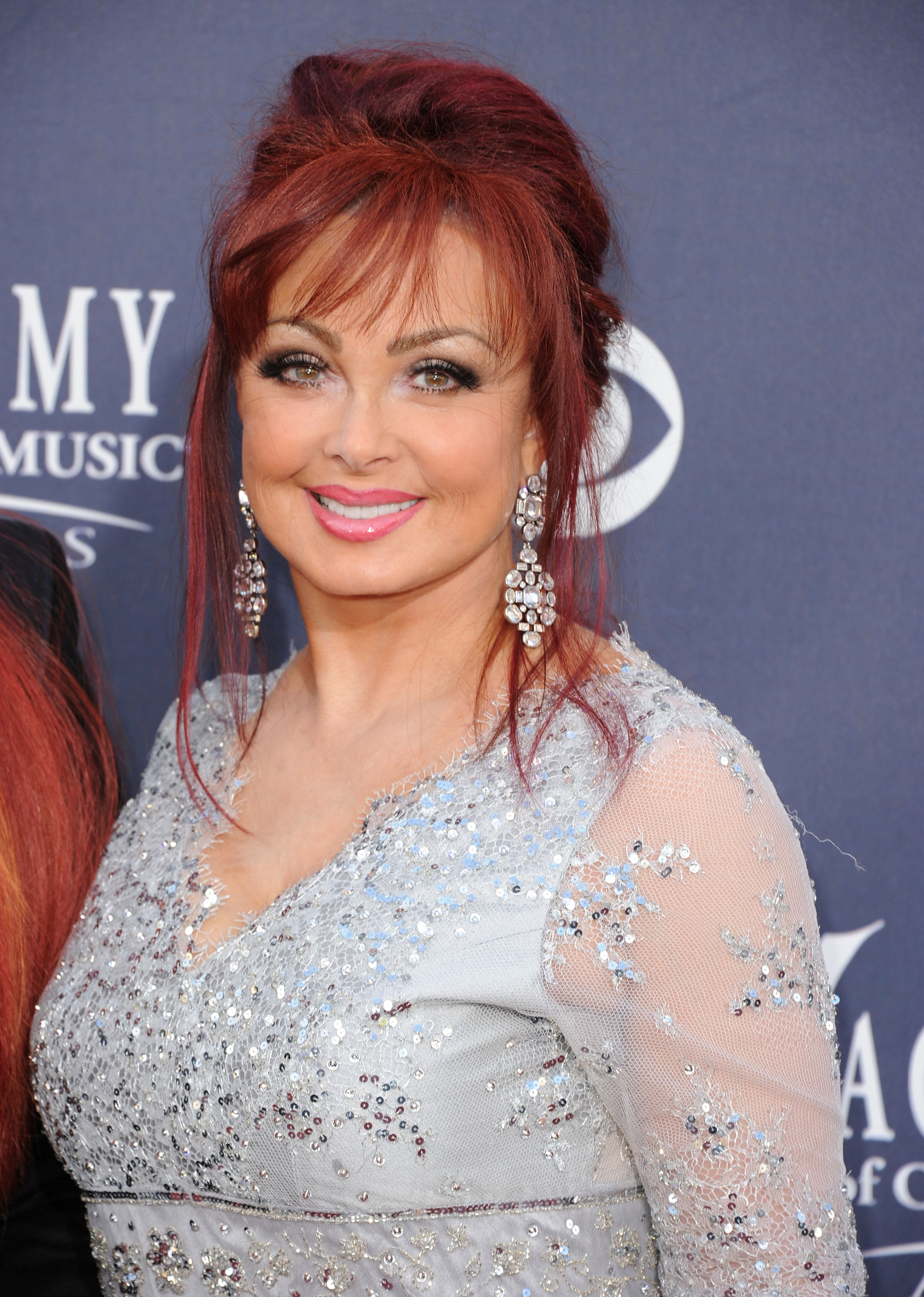 Naomi Judd, a former nurse whose talent and tenacity carried her to legendary status in Country Music, died on April 30, 2022. She was 76. With her daughter Wynonna, The Judds won the ACM Award for Top Vocal Duet for seven consecutive years (1984 to 1990). Starting in 1984 with "Mama He's Crazy," they secured 14 No. 1 hits at Country radio. One of their many signature hits, "Why Not Me," collected a 1984 trophy for ACM Song of the Year. Also, the duo cohosted the awards show twice, including the 25th anniversary show in 1990.
While working at a hospital in Franklin, Tennessee, Naomi was taking care of producer Brent Maher's daughter, Dianna, who had been in a car accident. Dianna attended the same high school as Wynonna and recognized Naomi from the duo's performances on a local morning television show. After Dianna's discharge, Naomi delivered a homemade demo tape to Maher's office. Upon finally listening to it, Maher arranged for a live audition at RCA Records, which led to a recording contract.
The dynamic between mother and daughter, which could be charming as well as challenging, made the Judds feel intimately familiar to Country fans. Their effortless harmony and acoustic arrangements appealed to traditionalists as well. Following a Hepatitis C diagnosis, Naomi announced her imminent departure from the group in 1990, adding a poignancy to the ballad "Love Can Build a Bridge" (which she co-wrote). In the decades to come, the Judds remained beloved, earning an ACM Pioneer Award in 2012 and an induction into the Country Music Hall of Fame in 2022.
Jeff Carson, a '90s Country star who won an ACM Award for his music video of "The Car," died on March 26, 2022. He was 58. Born in Oklahoma, Carson gigged around Rogers, Arkansas, and Branson, Missouri, before moving to Nashville. After working as a demo singer, he landed a recording contract with MCG/Curb Records. Carson reached No. 1 with the romantic "Not on Your Love" in 1995. He returned to the Top 10 with "The Car" and "Holdin' Onto Somethin'." Carson staged a surprising comeback in 2001 with "Real Life (I Never Was the Same Again)." His 2003 rendition of "I Can Only Imagine" became his 14th charting single. In 2009, he retired from music to work as a police officer in Franklin, Tennessee.
Hargus "Pig" Robbins, the Nashville session pianist whose career stretched decades, died on January 30, 2022. He was 84. Born in Rhea County, Tennessee, Robbins was blinded in a knife accident at age 3. Although classically trained as a child, he absorbed the playing styles of Ray Charles, Floyd Cramer, and others. After playing on George Jones' 1959 hit, "White Lightning," he established himself among Nashville's A-Team of session musicians. Alongside credits ranging from Patsy Cline to Miranda Lambert, Robbins also appeared on Bob Dylan's 1966 album, Blonde on Blonde, and earned a Grammy for his own 1977 album, Country Instrumentalist of the Year. Robbins received eight ACM Awards as a keyboard player. He was inducted into the Country Music Hall of Fame in 2012.
If there was ever a voice that seemed to effortlessly find a home within the landscape of Country Music, it was the voice of Ralph Emery. Born on March 10, 1933, in McEwen, Tennessee, Emery found solitude as a youngster on his grandparent's farm while family troubles seemed to swirl around him. However, those troubles seemed to fade away when Emery would step into the radio booth at various local radio stations before receiving his big break as the late-night disc jockey on Nashville's WSM station. As the years went on, Emery's voice was further amplified thanks to television, as he served as the host of shows such as Pop! Goes the Country, Nashville Now and Ralph Emery Live, ultimately making him one of the most famous TV and radio personalities in Country Music.
Thanks to his long list of professional contributions to the Country Music genre, Emery was inducted into the Country Music Hall of Fame in 2007 and three years later, inducted into the National Radio Hall of Fame. Emery also documented his career in a series of books such as which ultimately landed him on the New York Times bestseller list many times over.
"I've always tried to bring respect to Country Music," 'the dean of Country Music broadcasters once said. "I'll be very content if people can look on me and say, 'he brought dignity to his craft,' or 'he brought class to the business.'"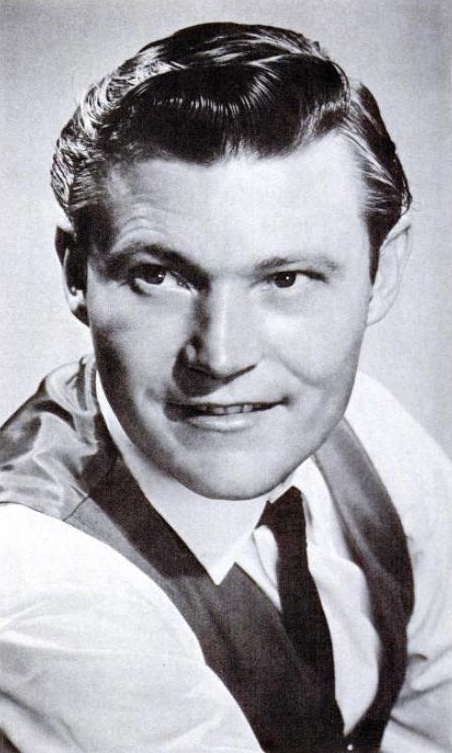 Stonewall Jackson came to Nashville in 1956 with a dream he didn't know could ever come true. "I came into town, stopped at a little motel on the south side of town, and checked in," Stonewall once recalled. And from that moment on, Jackson went and made his dreams come true, with the Country Music singer, guitarist and musician ultimately becoming one of genre's most intriguing and treasured characters.
Born on November 6, 1932, in Tabor City, North Carolina, Jackson was the youngest of three children, growing up on his uncle's farm before enlisting in the Navy in 1950. After his discharge in 1954, Jackson got his first industry job at the legendary Acuff-Rose publishing company, but soon found an even stronger love permeating from the fine folks at the Grand Ole Opry, who offered him a member contract before he even had a recording contract. In fact, Porter Wagoner would often introduce Jackson by saying that he came to the Opry 'with a heart full of love and a sack full of songs.' And he couldn't be more right.
In 1958, Jackson scored his first hit "Life to Go," and followed it up with songs such as "Waterloo," "A Wound Time Can't Erase" and "Don't Be Angry." When all was said and done, Jackson would finish off his career with 44 singles finding their way onto the Billboard Country Music charts.