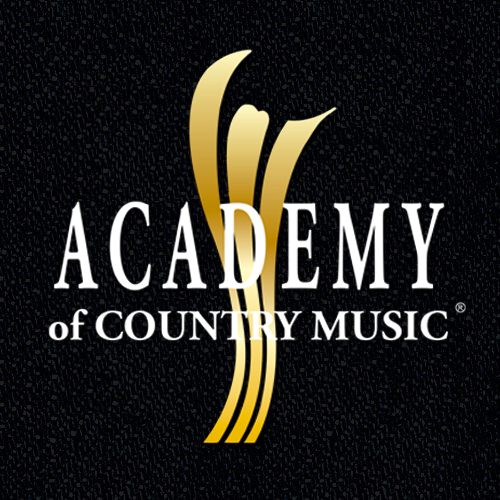 09/25/2012
ACADEMY OF COUNTRY MUSIC WELCOMES ARTISTS, INDUSTRY AND COUNTRY FANS AT 6th ANNUAL ACM HONORS HELD SEPTEMBER 24, 2012 IN NASHVIL
EVENING RECOGNIZED SPECIAL HONOREES FROM THE
47th ANNUAL ACADEMY OF COUNTRY MUSIC AWARDS
NASHVILLE, TN (September 24, 2012) – Country music fans, superstar Music City talent and industry elite turned out in force tonight for the Academy of Country Music's 6th Annual ACM Honors, an evening dedicated to recognizing the special honorees and off-camera category winners from the 47th Annual Academy of Country Music Awards. The sold-out event, hosted by Dierks Bentley for the first time, was held in Nashville at the historic Ryman Auditorium. The evening was presented by City National Bank.
The night included a mix of live music, historical video retrospectives and current video tributes and interviews with industry veterans honoring Special Awards recipients Bobby Braddock, Kenny Chesney, Vince Gill, Emmylou Harris, Gayle Holcomb, Alan Jackson, Roger Miller (posthumously), Billy Sherrill, Ricky Skaggs and Dwight Yoakam, winners of the MBI (Musician, Bandleader, Instrumentalist) categories Stuart Duncan, Shannon Forrest, Paul Franklin, KennyGreenberg,Aubrey Haynie,John Hobbs,Frank Liddell,Justin Niebank and Michael Rhodes and winners of the Industry Awards categories, Jimmy Jay (Jayson Promotions, Inc.), Brian O'Connell (Live Nation), Billy Bob's Texas (Ft. Worth, TX), Bridgestone Arena (Nashville, TN) and Mandalay Bay Hotel & Casino (Las Vegas, NV) and Songwriter of the Year recipient Dallas Davidson.
Artists who performed in tribute to honorees included:
Dierks Bentley, performing "I Don't Care" in tribute to Ricky Skaggs

Clint Black,

performing "King Of The Road," "Dang Me" and "Husbands and Wives" in a medley tribute to Roger Miller

Luke Bryan

, performing "Country Girl (Shake It For Me)" and "I Don't Want This Night To End" in a medley tribute to Dallas Davidson

T Bone Burnett and Buddy Miller, performing "Boulder to Birmingham" in tribute to Emmylou Harris with special guests The Secret Sisters

Rodney Crowell, performing "Leaving Louisiana In The Broad Daylight" in tribute to Emmylou Harris

Hunter Hayes, performing "Fast As You" in tribute to Dwight Yoakam

Will Hoge, performing "Time Marches On" in tribute to Bobby Braddock

Randy Houser, performing "He Stopped Lovin' Her Today" in tribute to Bobby Braddock and Billy Sherrill

Ashley Monroe, performing "A Thousand Miles From Nowhere" in tribute to Dwight Yoakam

Kellie Pickler

, performing "Stand By Your Man" in tribute to

Billy Sherrill

Dailey & Vincent, performing "Highway 40 Blues," "Wouldn't Change You If I Could," and "Honey" in a medley tribute to Ricky Skaggs
Presenters included Dierks Bentley to Vince Gill, Alan Jackson, Ricky Skaggs and Dwight Yoakam, Big Kenny to Gayle Holcomb, Randy Houser to Dallas Davidson, Louie Messina to Kenny Chesney, Stan Moress to Mary Miller, wife of the late Roger Miller and Dean Miller, Roger Miller's son, who accepted on his behalf, Kellie Pickler to Frank Liddell, Troy Tomlinson to Bobby Braddock, Norro Wilson to Billy Sherrill, Jana Kramer presented the Industry awards, Love and Theft presented the MBI awards.
The house band for the evening, lead by musical director Buddy Cannon, included Wyatt Beard (background vocals), Eddie Bayers (drums), Jon E. Conley (guitar), Mike Johnson (steel guitar), Liana Manis (background vocals), Larry Paxton (bandleader/bass), Gary Prim (piano), and Bobby Terry (guitar).
SPECIAL AWARDS
The Academy of Country Music Special Awards are voted on by the ACM Board of Directors and are awarded during years where the Board of Directors feels there are clear and deserving candidates. The evening's honorees included:
Cliffie Stone Pioneer Award
Emmylou Harris, Billy Sherrill, Ricky Skaggs and Dwight Yoakam received the Cliffie Stone Pioneer Award honoring individuals who are pioneers in the country music genre.
Emmylou Harris brought a graceful delivery, beautiful harmonies and a wealth of exceptional material to her career in country music. Harris was discovered at a nightclub in Washington D.C., then provided her signature vocals to Gram Parsons' seminal recordings. On her own, she arrived on the country charts in 1975. Over the next decade, she racked up 21 Top 10 singles, including five No. 1 hits. The Trio album with talented friends Dolly Parton and Linda Ronstadt earned the 1987 ACM Award for Album of the Year. Harris was elected to the Country Music Hall of Fame in 2008.
Billy Sherrill produced many of country's most famous names and wrote numerous classics throughout the 1960s and 1970s. The Alabama native joined Epic Records in 1964, where his credits as both a producer and songwriter included David Houston's "Almost Persuaded," Charlie Rich's "The Most Beautiful Girl" and Tammy Wynette's "Stand By Your Man." He also served as a producer on George Jones' "He Stopped Loving Her Today" (which earned Sherrill an ACM Award for Producer of the Year), as well as Johnny Paycheck's "She's All I Got" and Tanya Tucker's "Delta Dawn." He joined the Country Music Hall of Fame in 2010.
Ricky Skaggs energized country music in the 1980s by taking his traditional sound in a lively new direction. Over that decade, the Kentucky native charted 19 Top 10 singles, including 11 No. 1 hits. Rather than writing his material, he gathered first-rate songs by the likes of Guy Clark, Bill Monroe, Webb Pierce, Mel Tillis and Cindy Walker. He was named the ACM's 1981 Top New Male Vocalist and received five ACM Awards for Touring Band of the Year. Since that time, Skaggs has focused on bluegrass music and now leads one of the most respected ensembles in the genre.
Dwight Yoakam captured the imagination of traditionalists and new listeners alike by giving hillbilly music a modern twist. Born in Kentucky but based in Los Angeles, Yoakam debuted with a twangy cover of Johnny Horton's "Honky Tonk Man," which led him to the ACM's 1986 Top New Male Vocalist trophy. In all, Yoakam landed 14 Top 10 hits – some he wrote ("I Sang Dixie") and others he revived (Elvis Presley's "Little Sister"). Along with acclaimed albums and music videos, Yoakam proudly partnered with Buck Owens on the endearing 1988 duet, "Streets of Bakersfield." He remains active in music and film.
Past recipients of the Cliffie Stone Pioneer Award include Alabama,Garth Brooks,Johnny Cash,Charlie Daniels, Larry Gatlin & The Gatlin Brothers,Merle Haggard, George Jones, Brenda Lee, Loretta Lynn, Willie Nelson, The Oak Ridge Boys, Dolly Parton, Charley Pride, Jerry Reed, Tex Ritter, Marty Robbins, KennyRogers, Mel Tillis, Randy Travis, Conway Twitty, Porter Wagoner, Hank Williams, Sr., Hank Williams Jr. and Bob Wills, among others.
Crystal Milestone Award
Kenny Chesney, four-time ACM Entertainer of the Year, has sold more than 10,500,000 tickets on his 11 national tours, selling out stadiums across the country. His successful shows have promoted the entire genre to delighted fans while helping other country acts and cross-over artists gain exposure nationwide. The Academy honored Kenny for this remarkable achievement.
Past recipients of the Crystal Milestone Award include Garth Brooks and Jennifer Nettles.
Career Achievement Award
Vince Gill received the Career Achievement Award, which is presented to an individual artist, duo, group or multiple artist collaboration who have advanced the popularity and acceptance of country music through their endeavors in the entertainment industry in multiple areas during the preceding calendar year. Gill returned to the country scene in 2011 with an appealing new album, Guitar Slinger, and the enthusiastic response proved that he had been missed. Nashville Mayor Karl Dean proclaimed an official Vince Gill Week in conjunction with the album's release. Gill also served as Grand Marshal of Nashville's Christmas parade. In addition, Gill and wife Amy Grant graced the cover of Good Housekeeping, while Sting shared the stage with him on an acclaimed CMT Crossroads. A Country Music Hall of Fame member, he earned a Grammy nod for "Threaten Me With Heaven."
Past recipients of the Career Achievement Award include John Anderson, Faith Hill, Tim McGraw, Johnny Paycheck,Carl Perkins,Reba andKenny Rogers.
Jim Reeves International Award
Alan Jackson received the Jim Reeves International Award, which is presented to an individual for outstanding contributions to the acceptance of country music throughout the world.
Alan Jackson's down-home music and laidback personality has translated well internationally. He played for eager audiences in Sweden and Norway in August 2011, brought back by popular demand following his 2009 shows. Jackson's album, Good Time, has also earned platinum sales in Norway. Jackson also toured Australia for the first time in March 2011. He'll play four arena shows in Canada in April 2012, as well as a summer concert at the Craven Country Jamboree in Saskatchewan. Jackson won his first ACM Award as 1990's Top New Male Vocalist, an honor that coincided with career-building tour dates in the UK and Germany.
Past recipients of the Jim Reeves International Award include Garth Brooks, Dick Clark, Roy Clark, MervGriffin,Charlie Nagatani,Buck Owens,Dolly Parton,Taylor Swift and Keith Urban, among others.
Mae Boren Axton Award
Gayle Holcomb received the Mae Boren Axton Award, which is given in recognition of years of dedication and service by an outstanding individual to the Academy of Country Music. Holcomb, a country music industry leader at William Morris Endeavor Entertainment, has served as an Academy of Country Music board member for 17 years and five years as ACM chairman. During her tenure as chair, Holcomb was a driving force for the organization's rapid change and growth, including moving the Awards show from Los Angeles to Las Vegas in 2003. Holcomb helped launch ACM Lifting Lives in 2005, guiding the vision for the charity as it got underway initially, and continuing her support of the organization by becoming chairman. She made the initial endowment to form the ACM Lifting Lives' Diane Holcomb Emergency Relief Fund, in honor of her mother, to enable the Fund to respond quickly to unforeseen, immediate financial needs of ACM members, staff and members of the country music community.
Past recipients of the Mae Boren Axton Award include John Dorris, Rod Essig, Jack Lameier, Marge Meoli, RayPilzak, Gaynelle Pitts, Gene Weed and David Young.
Poet's Award
Bobby Braddock and Roger Miller have been selected to receive the Poet's Award, which honors songwriters for outstanding musical and/or lyrical contributions throughout their careers in the field of country music.
Bobby Braddock is a master storyteller with more than 40 years of songwriting success. A Florida native, Braddock moved to Nashville in 1964 and worked for a time as Marty Robbins' piano player. His classic cuts include Tammy Wynette's divine "D-I-V-O-R-C-E" and George Jones' iconic (and ACM Award-winning) "He Stopped Loving Her Today," as well as the famous couple's enduring duet, "Golden Ring." Braddock also earned ACM nominations as a songwriter for Tracy Lawrence's "Time Marches On," Toby Keith's "I Wanna Talk About Me" and Billy Currington's "People Are Crazy." He joined the Country Music Hall of Fame in 2011.
Roger Miller charmed listeners with characteristic wit on classics like "King of the Road" and "Dang Me." Miller, an Oklahoma native, grabbed early songwriting success with Ray Price's "Invitation to the Blues." In 1985, he earned acclaim for writing the score of the musical Big River. To honor his brilliant career, he received the 1987 ACM Pioneer Award. Miller died in 1992 and was inducted into the Country Music Hall of Fame in 1995. Contemporary stars like Brooks & Dunn and Alan Jackson have kept his legacy alive with terrific renditions of "Husbands and Wives" and "Tall, Tall Trees," respectively.
Previous recipients of the Poet's Award include Bill Anderson, Hank Cochran, Merle Haggard, Tom T. Hall, Harlan Howard, Fred Rose, Don Schlitz and Cindy Walker.
MBI & INDUSTRY AWARDS
The winners of the MBI and Industry Awards are voted based on Academy of Country Music ballots in their respected category. Honorees included:
Winners of the MBI (Musician/Bandleader/Instrumentalist) categories:
Stuart Duncan

- Fiddle Player of the Year

Shannon Forrest

- Percussionist/Drummer of the Year

Paul Franklin

- Steel Guitar Player of the Year

Kenny Greenberg

- Guitarist of the Year

Aubrey Haynie

- Specialty Instrument(s) Player of the Year

John Hobbs

- Piano/Keyboard Player of the Year

Frank Liddell

- Producer of the Year

Justin Niebank

- Audio Engineer of the Year

Michael Rhodes

- Bass Player of the Year
Winners of the Industry Awards categories:
Jimmy Jay, Jayson Promotions, Inc. –

Don Romeo Talent Buyer of the Year

Brian O'Connell, Live Nation –

Promoter of the Year

Billy Bob's Texas (Ft. Worth, TX)

– Nightclub of the Year

Bridgestone Arena (Nashville, TN)

– Venue of the Year

Mandalay Bay Hotel & Casino (Las Vegas, NV) –

Casino of the Year
About the Academy of Country Music
Founded in Southern California in 1964, the ACADEMY OF COUNTRY MUSIC (ACM) is a fan-focused artist and industry-driven organization, providing the financial resources to ensure the on-going philanthropic work of ACM LIFTING LIVES, the charitable arm of the Academy which works to improve lives through the power of music. The Academy has a rich history in the entertainment industry, having been founded when Southern California was a hotbed of emerging country music and when Westerns were a staple of television programing and film production. Comprised of more than 3,800 professional members nationwide, the ACM is headquartered in Encino, Calif. For more information, log onto www.ACMcountry.com or www.ACMLiftingLives.org.
# # #
Images Available via Getty Images, www.gettyimages.com
Images and Video Links Upon Request to [email protected]
PRESS CONTACTS:
Brooke Primero
Academy of Country Music
(818) 788-8000 ext 4219
Jenelle Scott
Academy of Country Music
(818) 788-8000 ext 4218