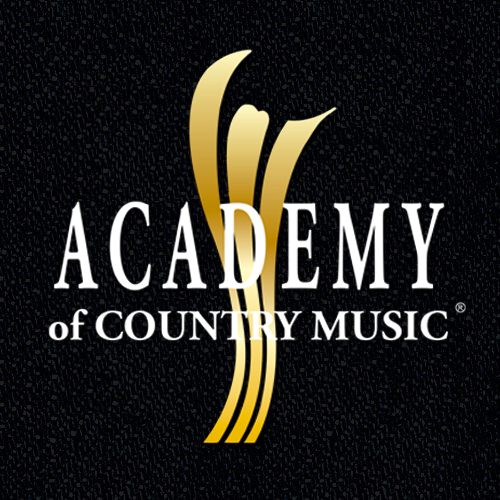 06/15/2015
COUNTRY SUPERSTARS HUNTER HAYES, JT HODGES, SCOTTY McCREERY, THE SWON BROTHERS, SONGWRITER HEATHER MORGAN & RENOWNED PRODUCER ROSS COPPERMAN TO PARTICIPATE IN 6th ANNUAL ACM LIFTING LIVES MUSIC CAMP
COUNTRY SUPERSTARS HUNTER HAYES, JT HODGES,
SCOTTY McCREERY, THE SWON BROTHERS,
SONGWRITER HEATHER MORGAN & RENOWNED PRODUCER ROSS COPPERMAN
TO PARTICIPATE IN
6th ANNUAL ACM LIFTING LIVES MUSIC CAMP
JUNE 19-23, 2015 IN NASHVILLE, TN
HUNTER HAYES TO WORK WITH CAMPERS IN-STUDIO & PERFORM IN CAMP FINALE AT
THE GRAND OLE OPRY ON TUESDAY, JUNE 23, 2015
TICKETS ON SALE NOW AT OPRY.COM
ENCINO, CA (June 15, 2015) – ACM Lifting Lives® and the Vanderbilt Kennedy Center for Excellence in Developmental Disabilities will partner again for the 6th Annual ACM Lifting Lives Music Camp, June 19-June 23, 2015, in Nashville, TN. Country music artists Hunter Hayes, JT Hodges, Scotty McCreery, The Swon Brothers, songwriter Heather Morgan and songwriter/producer Ross Copperman have graciously agreed to volunteer their time with the campers at various points throughout the week.
The Camp, a week-long residential program open to individuals with Williams syndrome, talented in music from around the nation, has a dual purpose of studying Williams syndrome while providing music enrichment through performance and education. ACM Lifting Lives funds the costs of the Camp in addition to providing scholarships to several campers, enabling the Vanderbilt Kennedy Center to advance its mission of improving the lives of individuals with developmental disabilities and their families through research, training and service.
Campers will participate in a songwriting workshop and recording session, along with other music-oriented activities, culminating in a live performance on the world famous Grand Ole Opry.
Throughout the week, campers gain invaluable experience through visits from top-tier country music veterans. Prior camps have featured artist visits from Lauren Alaina, Gary Allan, Lee Brice, Kix Brooks, Luke Bryan, Brett Eldredge, JT Hodges, Julianne Hough, Casey James, Chris Janson, Jana Kramer, Lance Miller, Eddie Montgomery, David Lee Murphy, Jerrod Niemann, Jake Owen, LeAnn Rimes, Darius Rucker, Carrie Underwood, Paul Worley, Wynonna, Big & Rich, Little Big Town, Love and Theft, The Band Perry, The Swon Brothers and more. This year's schedule includes:
Friday, June 19: Songwriting Workshop with Ross Copperman and Heather Morgan (9:00am-11:30am)
Saturday, June 20: Wildhorse Saloon with JT Hodges (5:00pm-7:30pm)
Sunday, June 21: Dinner & Karaoke with The Swon Brothers (5:30pm-7:00pm)
Monday, June 22: Studio Day at Ocean Way with Hunter Hayes and producer Ross Copperman (9:00am-11:30am)
Bluebird Café with Scotty McCreery (2:30pm-3:30pm)
Tuesday, June 23: LIVE Performance with Hunter Hayes on the Grand Ole Opry. Tickets for Tuesday evening's performance are available now at www.opry.com. Others scheduled for the Opry that night include Rascal Flatts, Larry Gatlin & the Gatlin Brothers, and more.
Media RSVP: To inquire about covering any of the artist interactive elements listed above, please contact Jenelle Scott at jenelle@acmcountry.com. To learn more about ACM Lifting Lives Music Camp or to receive notifications about admission for 2016, please visit http://bit.ly/1EQ6li6.
About ACM Lifting Lives
ACM Lifting Lives® is the philanthropic arm of the Academy of Country Music dedicated to improving lives through the power of music. Through partnerships with artists and strong ties in the music industry, ACM Lifting Lives develops and funds music-related therapy and education programs, and serves members of the community who face unexpected hardships through its Diane Holcomb Emergency Relief Fund. Through generous donations and the support of artists and fans, ACM Lifting Lives is able to fund everything from disaster relief and helping communities in need, to music education in schools and music camps for those with disabilities, to supporting programs that use music therapy as a means to help our veterans and wounded warriors, while providing grants to help them ease back into life. For more information, please visit www.ACMLiftingLives.org.
About Williams syndrome
Williams syndrome is a rare genetic condition (estimated to occur in 1/7,500 births) that causes medical and developmental problems. It is associated with an unusual pattern of strengths and weaknesses in linguistic and cognitive profiles, as well as intellectual disability.
###
Media Contacts:
Jenelle Scott
Academy of Country Music
(818) 815-4218