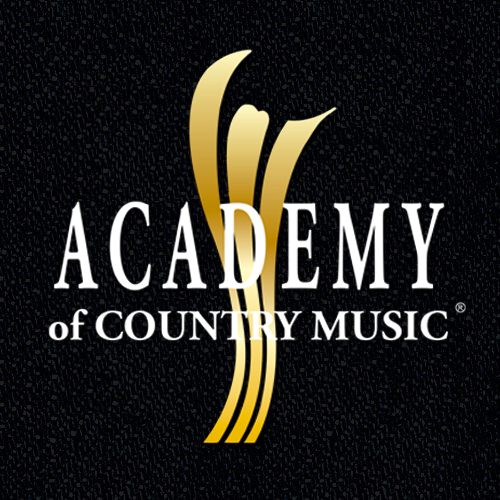 04/07/2011
2015 Special Award Winners
Career Achievement Award:
Alabama has been chosen to receive the Career Achievement Award, honoring an individual artist, duo, group or multiple artist collaboration that have advanced the popularity and acceptance of country music through their endeavors in the entertainment industry in multiple areas during the preceding calendar year.
Alabama
received the ACM Artist of the Decade award for the 1980s after winning the Entertainer of the Year award for five consecutive years. Combining their rock influences with Southern roots, the ensemble charted 51 Top 10 hits between 1980 and 1999, with 32 reaching No. 1. They also earned six consecutive ACM awards in the Vocal Group category. Alabama joined the Country Music Hall of Fame in 2005. In 2011, original band members Randy Owen, Jeff Cook and Teddy Gentry brought their mountain music back to country radio by singing on "Old Alabama," Brad Paisley's salute to them. In 2013, the band celebrated 40 years in country music with the "Back to the Bowery" Tour and the tribute album
Alabama & Friends
, which featured Jason Aldean, Luke Bryan, Kenny Chesney, Florida Georgia Line and many others. Their 2013-2014 run culminated in the September 2014 releases of the
Angels Among Us: Hymns and Gospel Favorites
album and the
Alabama & Friends At The Ryman
live CD/DVD. Also in 2014, Alabama frontman Randy Owen celebrated the 25th anniversary of his call to country radio to support St. Jude Children's Research Hospital in Memphis. To date, the "Country Cares for St. Jude Kids" initiative has raised more than $500 million for the hospital.
Past recipients of the Career Achievement Award include John Anderson, Vince Gill, Faith Hill, Toby Keith, Tim McGraw, Ronnie Milsap, Johnny Paycheck, Carl Perkins, Reba, and Kenny Rogers.
Crystal Milestone Award:
Loretta Lynn has been chosen to receive the Crystal Milestone Award, which is given to an artist or industry leader to commemorate a specific, remarkable achievement.
Loretta Lynn remains one of country music's most beloved and admired artists. Celebrated for her keen songwriting and down-home personality, she was named the ACM Artist of the Decade for the 1970s, an honor bestowed after she claimed four Female Vocalist awards, four Vocal Group awards (with Conway Twitty) and ultimately 1975 Entertainer of the Year - the first woman ever to earn that distinction. Lynn joined the Grand Ole Opry in 1962 and the Country Music Hall of Fame in 1988. The film version of her life, Coal Miner's Daughter, is an Oscar-winning classic. Lynn has captivated a younger generation as well, collaborating with rocker Jack White on the Grammy-winning Van Lear Rose album and championing today's female vocalists like Miranda Lambert. In 2014, Loretta celebrated her 50th anniversary in country music. New music is expected in 2015.
Past recipients of the Crystal Milestone Award include Jason Aldean, Garth Brooks, Kenny Chesney, Merle Haggard, Gayle Holcomb, Jennifer Nettles, and Taylor Swift.
Gene Weed Special Achievement Award:
Luke Bryan has been chosen to receive the Gene Weed Special Achievement Award, which acknowledges unprecedented, unique and outstanding individual achievement in country music.
Luke Bryan is experiencing a career rush thanks to his double-platinum project, Crash My Party. The album ushered in a record-seeting six consecutive No. 1 singles: "Crash My Party," "That's My Kind of Night," "Drink A Beer," "Play It Again," "Roller Coaster" and "I See You." In 2014, he performed for 1.7 million fans, marking his best year of touring yet. In January, he carried his music to Europe for the first time and announced a schedule of arenas and stadium concerts stateside. An exhibit on his stellar career will open at the Country Music Hall of Fame and Museum this summer.
Past recipients of the Gene Weed Special Achievement Award include Garth Brooks, George Burns, Jeff Foxworthy, Willie Nelson, Blake Shelton, George Strait, and Carrie Underwood.
Jim Reeves International Award:
Eric Church has been chosen to receive the Jim Reeves International Award, which is presented to an artist for outstanding contributions to the acceptance of country music throughout the world.
Eric Church is proving that modern country music translates across borders, even when his biggest songs reference iconic American imagery like "Springsteen" and "Talladega." The North Carolina native introduced The Outsiders World Tour to Europe in early 2014, sharing his rugged, original music across 12 major markets and thousands of new fans. Church began his ambitious international trek in Dublin, Ireland, with dates following in Belfast, Northern Ireland; Glasgow, Scotland; Manchester, United Kingdom; London, England; Amsterdam, Holland; Cologne, Hamburg and Munich, Germany; Malmo and Stockholm, Sweden; and Oslo, Norway. His worldwide legion of fans is known as the Church Choir.
Past recipients of the Jim Reeves International Award include Garth Brooks, Dick Clark, Roy Clark, Merv Griffin, Alan Jackson, Charlie Nagatani, Buck Owens, Dolly Parton, Taylor Swift, Keith Urban, Lady Antebellum, and Rascal Flatts among others.
Mae Boren Axton Award:
Barry Adelman and Tim DuBois have been chosen as the recipient of the Mae Boren Axton Award, which is given in recognition of years of dedication and service by an outstanding individual to the Academy of Country Music.
Barry Adelman, EVP of Television for dick clark productions, has been a tireless champion of the Academy of Country Music Awards as the show's long-time writer and executive producer, and has served on the ACM Board of Directors. He is one of the most prolific producers working in Hollywood today, with credits including the Golden Globes, American Music Awards, So You Think You Can Dance and Dick Clark's New Year's Rockin' Eve, among many other high-profile live broadcasts. He has received multiple Emmy nominations in his role as a producer and has written speeches for Presidents Clinton, Bush and Reagan. Early in his career, he also wrote for The Sonny & Cher Show and wrote the eulogy for Elvis Presley's funeral.
Tim DuBois enjoyed a significant songwriting career before developing Arista Nashville into a powerhouse label in the 1990s. His writing credits include ACM-nominated songs such as Alabama's "Love in the First Degree," Vince Gill's "When I Call Your Name" and Jerry Reed's "She Got the Goldmine (I Got the Shaft)." Under his leadership at Arista, artists like Brooks & Dunn, Alan Jackson, Brad Paisley and Pam Tillis picked up numerous platinum albums and industry awards. Despite his busy schedule, DuBois has given countless hours to the Academy of Country Music as an officer and a member of the Board of Directors for more than 30 years. His experience and wisdom have been instrumental in helping the Academy grow and transition. He currently serves as ACM board's Sergeant-at-Arms. Following positions at ASCAP and Vanderbilt University, he is now a partner at Artist Management Partners.
Past recipients of the Mae Boren Axton Award include John Dorris, Rod Essig, Gayle Holcomb, Jack Lameier, Marge Meoli, Paul Moore, Ray Pilzak, Gaynelle Pitts, Gene Weed, Tommy Wiggins and David Young.
Poet's Award
Bob McDill and Felice and Boudleaux Bryant have been selected to receive the Poet's Award, which honors songwriters for outstanding musical and/or lyrical contributions throughout their careers in the field of country music.
Bob McDill weaves his incredible stories with vivid language, memorable melodies and a wise, relatable perspective. The Texas native has written 30 No. 1 country hits since moving to Nashville in 1970. His rich catalog includes Alabama's "Song of the South," Alan Jackson's "Gone Country," Waylon Jennings' "Amanda" and Don Williams' "It Must Be Love." In addition, his ACM-nominated songwriting credits are Mel McDaniel's "Baby's Got Her Blue Jeans On," John Schneider's "I've Been Around Enough to Know," Dan Seals' "Everything That Glitters (Is Not Gold)," Pam Tillis' "All the Good Ones Are Gone" and Keith Whitley's "Don't Close Your Eyes."
Felice and Boudleaux Bryant moved to Nashville in 1950 and helped established the city's songwriting industry. Boudleaux Bryant matched his talent as a professional fiddler to his wife's interest in poetry to create a winning formula. Their catalog includes the Everly Brothers' "Bye Bye Love" and "All I Have to Do Is Dream," as well as Eddy Arnold's "How's the World Treating You," Jimmy Dickens' "I'm Little But I'm Loud," Roy Orbison's "Love Hurts" and the Osborne Brothers' "Rocky Top." Boudleaux died in 1987; Felice died in 2003. They were elected to the Country Music Hall of Fame in 1991.
Previous recipients of the Poet's Award include Bill Anderson, Bobby Braddock, Guy Clark, Jack Clement, Hank Cochran, Dean Dillon, Merle Haggard, Tom T. Hall, Harlan Howard, Kris Kristofferson, Roger Miller, Buck Owens, Fred Rose, Don Schlitz, Cindy Walker and Hank Williams.