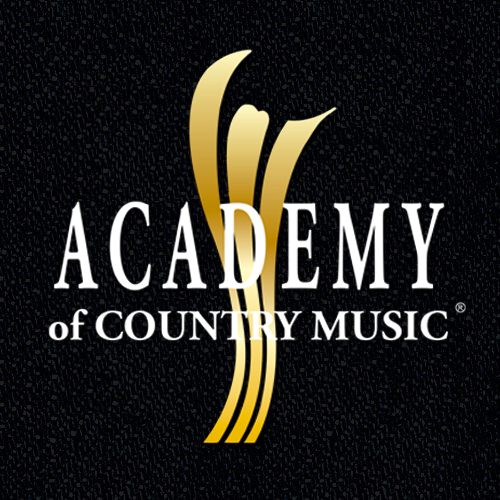 10/31/2013
ACM PARTNERS WITH ROCK 'N' ROLL FANTASY CAMP FOR FIRST-EVER ROCK 'N' ROLL FANTASY CAMP GOES COUNTRY
ACADEMY OF COUNTRY MUSIC PARTNERS WITH
ROCK 'N' ROLL FANTASY CAMP
FOR FIRST-EVER
ROCK 'N' ROLL FANTASY CAMP GOES COUNTRY
Celebrity Participant Wynonna Judd to be Featured in Camp Finale;
Portion of Camp Proceeds to Benefit ACM Lifting Lives
Encino, CA (October 31, 2013) – The Academy of Country Music is announcing a new partnership with Rock 'n' Roll Fantasy Camp for the first-ever Rock 'n' Roll Fantasy Camp Goes Country, a country music version of the famous interactive music camps that provides campers with the ultimate "rock star" experience. A portion of Rock 'n' Roll Fantasy Camp Goes Country proceeds (camp registrations) will go to ACM Lifting Lives, the Academy's charitable arm, which works to improve lives through the power of music.
The four day camp featuring some of country music's most talented artists and musicians will take place during The Week Vegas Goes Country®, the week leading up to the 49th Annual Academy of Country Music Awards in the spring of 2014 – and will conclude with a live show with country music superstar Wynonna Judd.
"Rock & Roll Fantasy Camp has a long history of making music fan's dreams come true. In country music, interacting with our fans is what we do best. I can't even begin to imagine what it would have been like to have access, like this, to some of my musical heroes. I would have jumped at the chance! So, partnering with the Camp and ACM Lifting Lives is such a thrilling opportunity for me to help make dreams come true and to give back to one of our industry's devoted charitable partners. I am really honored to be involved this year as the Camp 'goes country' – it's gonna to be rockin'!" said Wynonna.
Attendees of the camp play, write and record music in a recording studio alongside famous talent from the music industry, culminating in an event where attendees perform live on stage. In addition, they learn songwriting, receive instrument training and hear from industry speakers. The finale event is free and open-to-the-public.
"This marks the first time that Rock 'n' Roll Fantasy Camp has 'gone country,'" said Paul Davis, President, Rock 'N' Roll Fantasy Camp. "We have been looking for the right partner for our first foray into the genre and we're delighted the Academy is taking this leap with us to bring the inside world of country music to fans with this interactive experience."
"We know our fans, and we know how much they'd love to get in the studio or experience a writing session with Nashville greats, so this seems like a natural partnership and something that will further enhance the fan experience during ACM Awards week," said Bob Romeo, CEO of the Academy of Country Music. "I'm thrilled that Rock 'N' Roll Fantasy Camp has agreed to partner with us, and we're honored that ACM Award-winning artist Wynonna would take this leap with us during our inaugural year."
About Rock 'n' Roll Fantasy Camp
Rock 'n' Roll Fantasy Camp was created in 1997 by music industry veteran David Fishof and is located in state-of-the-art facilities in Las Vegas. Rock 'n' Roll Fantasy Camp is designed for musicians of any instrument including drums, keyboard, guitar, bass, horns and even vocals. Past rock star guests have included Jeff Beck, Roger Daltrey, Def Leppard, Slash, Brian Wilson, Bret Michaels, George Thorogood, Steven Tyler, Vince Neil and Gene Simmons, among many others. For more information, please visit www.RockCamp.com.
About ACM Lifting Lives
ACM Lifting Lives® is the philanthropic arm of the Academy of Country Music dedicated to improving lives through the power of music. Through partnerships with artists and strong ties in the music industry, ACM Lifting Lives develops and funds music-related therapy and education programs, and serves members of the community who face unexpected hardships through its Diane Holcomb Emergency Relief Fund. Through generous donations and the support of artists and fans, ACM Lifting Lives is able to fund everything from disaster relief and helping communities in need, to music education in schools and music camps for those with disabilities, to supporting programs that use music therapy as a means to help our veterans and wounded warriors, while providing grants to help them ease back into life. For more information, please visit www.ACMLiftingLives.org.
# # #
Media Contacts:
Academy of Country Music
Brooke Primero, 818-815-4219 or brooke@acmcountry.com
Jenelle Scott, 818-815-4218 or jenelle@acmcountry.com
Rock 'N' Roll Fantasy Camp
Amanda Soltis, 888-762-2263 ext 6 or Amanda@rockcamp.com
Wynonna Judd
Mitch Schneider, MSO Publicity, 818-380-0400 ext 235 or mschneider@msopr.com