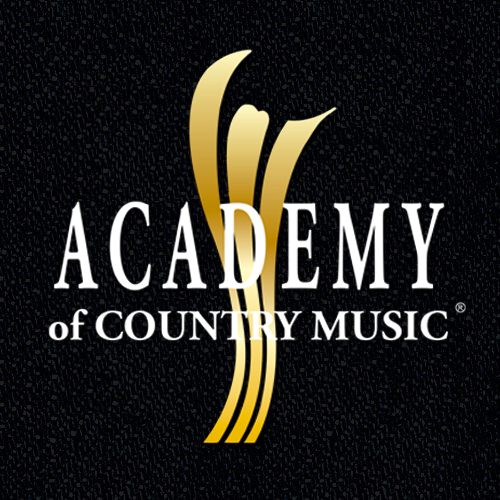 06/20/2013
ACADEMY OF COUNTRY MUSIC REACHES 23 MILLION VIEWERS AND 160,000 FANS IN LAS VEGAS DURING THE WEEK VEGAS GOES COUNTRY®
ACADEMY OF COUNTRY MUSIC REACHES 23 MILLION VIEWERS
AND 160,000 FANS IN LAS VEGAS DURING
THE WEEK VEGAS GOES COUNTRY®
SUPER STAR PARTICIPATION, NEW DIGITAL INITIATIVES,
RETURN OF KEY EVENTS, DRIVES SUCCESS OF THE WEEK VEGAS GOES COUNTRY®
SURROUNDING THE
48th ANNUAL ACADEMY OF COUNTRY MUSIC AWARDS
Encino, CA (June 20, 2013) – Superstar country artists, events such as THE ACM EXPERIENCE, ACM Fan Jam and the ACM Lifting Lives Celebrity Golf Classic, key sponsor support, record fan voting and consumer digital engagement and country music television and radio played key roles in the success of the Week Vegas Goes Country® during the 48th Annual Academy of Country Music Awards week in Las Vegas.
TELECASTS:
The Awards telecast on April 7th and ACM Presents: Tim McGraw's Superstar Summer Night on May 19th together reached nearly 23 million viewers, combined. With more than 16 million viewers tuning in to the LIVE Awards telecast, the event was first in households (9.2/14), viewers (16.3 million), adults 25-54 (5.3/12) and adults 18-49 (4.3/11). Compared to last year's ceremony (on April 1), the ACM Awards was up +16% in households (from 7.9/13), +26% in adults 25-54 (from 4.2/10), +39% in adults 18-49 (from 3.1/08) and added +2.29 million viewers (from 13.09m, +17%). This made it the night's top program in viewers and demographics with the event's highest measures in viewers since 1998. Sunday night's broadcast also marked the first time that the ACM Awards have beaten the same season's Country Music Awards (CMAs) in these ratings categories since the advent of people meters. ACM Presents: Tim McGraw Superstar Summer Night reached a whopping 6.5 million viewers, overall.
"We had our highest ratings in 15 years, and one of the best moments in the history of our show with the Dick Clark tribute performance, featuring George Strait and Garth Brooks. Two of the most accomplished performers in country honoring one of the Academy's 'founding fathers.' Dick was one of the early hosts of the show, and a driving force in our organization for so many years. It's this kind of special moment that helped us captivate the audience and demonstrated the level that we were striving for this year," said Bob Romeo, CEO of the Academy of Country Music. "We had our first ever outdoor music festival which proved to be a huge success and allowed us to pack in even more live music for the fans into the Week Vegas Goes Country®"
The Awards included superstar performances by Jason Aldean, Garth Brooks, Luke Bryan, Kenny Chesney, Eric Church, Kelly Clarkson, Sheryl Crow, Hunter Hayes, Miranda Lambert, Tim McGraw, Blake Shelton, George Strait, Taylor Swift, Carrie Underwood, Keith Urban, Stevie Wonder,Lady Antebellum, Little Big Town, Pistol Annies and The Band Perry. Brad Paisley headlined the 3rd Annual ACM Fan Jam, along with special guests Dierks Bentley, Hunter Hayes, John Mayer andperformances by Jewel andNew Artist of the Year Presented by Kohl's nominees Brantley Gilbert, Jana Kramer and Florida Georgia Line.
Jewel and ACM Lifting Lives® partnered for a special performance to raise awareness of child hunger in the U.S. This marks the fifth consecutive year ACM Lifting Lives® has dedicated a special moment in the live Awards telecast to highlight a worthy cause. Jewel performed a live mash-up of her chart-topping hit "Hands" combined with "Fill a Heart," an original song written by singer-songwriter Tori Kelly. The special musical moment was presented by ConAgra Foods' Child Hunger Ends Here campaign. To participate in the campaign, consumers can purchase specially-marked packages of select ConAgra Foods brands and then visit www.ChildHungerEndsHere.com to enter the eight-digit code found on participating product packages. For each code entered through August 2013, ConAgra Foods will donate to Feeding America.
The third annual ACM Fan Jam live concert event took place at The Orleans Arena during the ACM Awards telecast, with remotes into the live Awards for performances by event headliner Brad Paisley along with Dierks Bentley,Brantley Gilbert,Hunter Hayes,Jana Kramer, Jewel and Florida Georgia Line. Florida Georgia Line was named the fan-voted New Artist of the Year Presented by Kohl's from The Orleans Arena stage.
FAN DIGITAL ENGAGEMENT:
Many of the fans watching the ACM Awards enjoyed the second screen experience of the ACM Social Splash page, a fully interactive social page that took over the ACMcountry.com homepage, to interact with the show, the artists and other fans using social media during the LIVE telecast – driving fans to a record breaking 1.1 million votes for Entertainer of the Year and New Artist of the Year combined, up 22% from 2012.
Digital fan engagement was up 285% from 2012, according to SocialGuide with an average over 6,200 tweets per minute. For the second year in a row, tweets from both artists and fans were displayed on-screen during special parts of the show LIVE on CBS. Exclusive backstage photos of artists were posted in real-time to the Academy's Twitter account via Twitter Mirrors which were placed throughout the arena. Throughout the weekend, the Academy launched a Twitter and Instagram contest with "Flat Blake" and "Flat Luke" that invited fans to take photos with the hosts and post with the hashtag #FlatBluke. Flat Blake and Flat Luke made appearances throughout the country including: the White House Press Briefing Room, White House South Lawn, bottom of the Grand Canyon, Pittsburgh Pirates Major League Baseball game, Jefferson Memorial, and more.
Other highlights included an official ACM app that included a schedule for all events throughout The Week Vegas Goes Country®, facts about each nominee, an ACM nominee playlist, exclusive videos and more; GetGlue check-ins with collectible stickers for fans to unlock; Brad Paisley invited fans to become a part of his light show at ACM Fan Jam by downloading the Brad Paisley Lightshow app; and much more.
ACM EVENTS:
This year marked the return of THE ACM EXPERIENCE, the ACM Lifting Lives Celebrity Golf Classic, ACM Concerts on Fremont Street Experience and introduced the first-ever ACM Party for a Cause Festival.
THE ACM EXPERIENCE, the free, open-to-the public country music lifestyle event at The Orleans Hotel and Casino was attended by more than 20,000 country music lovers. The fan-focused three-day event included theACM Expo,ACM Party for a Cause Festival, ACM & Cabela's Great Outdoors Archery Event, the Ram Ride and Drive and much, much more. Visitors were able to "Shop Country, Taste Country and Hear Country" throughout the weekend all leading up to the ACM Fan Jam and 48th Annual Academy of Country Music Awards. The event included performances by some of country's best rising stars including Katie Armiger, Blackberry Smoke, Kenny Foster, Morgan Frazier, Kalsey Kulyk, Meghan Linsey, Danielle Peck, Ray Scott, Josh Ward, Barry Van Wie, Wynn Williams and Charlie Worsham. Other venues located at THE ACM EXPERIENCE at The Orleans Hotel and Casino included performances by Dakota Bradley, Easton Corbin, Dallas Davidson, Sara Davidson, Jaida Dreyer, The Henningsens, Will Hoge, Jewel,Kristen Kelly,Luke Laird,Meghan Linsey,Love and Theft,Shane McAnally,William Michael,Jerrod Niemann,Eric Paslay,Don Schlitz,Joanna Smith,Tate Stevens and Austin Webb. Jewel hosted a sneak peek of her role as June Carter Cash in the Lifetime film, "Ring of Fire," at THE ACM EXPERIENCE which included a LIVE acoustic performance.
The ACM Expo presented by Roper was the ultimate country shopping and marketplace experience with more than 200,000 square feet of shopping, gaming and eating. Unique vendors from all over the nation offered products such as customized jewelry, western wear, original art, homemade crafts and more. Additional events and activities included Exclusive Genetics Bucking Bull Arena, Coors Light Beer Garden, ACM and ACM Lifting Lives® booth, CMT booth, Great American Country (GAC) booth, The Roper booth and The Kid Zone. THE ACM EXPERIENCE also included interactive areas, such as the "Diet Dr Pepper Red Carpet Experience," a special photo area duplicating the red carpet arrivals line at the ACM Awards and the Kraft Country Kitchen complete with over 13 food vendors and relaxing backyard picnic area.
Fans experienced firsthand the best-in-class performance, capabilities and competitive advantages of Ram trucks at the Ram Ride and Drive outdoor test track at The ACM Experience. The 25,000-square-foot interactive test track, located at The Orleans Hotel and Casino, demonstrated the capabilities of Ram trucks and engaged country fans with a closed course including a 13-foot climb where passengers experienced the traction capabilities of a Ram pickup truck when driving over a 30-degree angle Ram Mountain. Fans could also check out one of the most feared opponents in the monster truck racing circuit, the RAMINATOR.
Over 13,000 fans attended the first-ever ACM Party for a Cause Festival which featured performances by some of country's top hit makers including The Band Perry, Greg Bates, Dierks Bentley, Lee Brice, Kix Brooks, Eli Young Band, Florida Georgia Line, Brantley Gilbert, Hunter Hayes, Love and Theft, Dustin Lynch, Justin Moore and Cassadee Pope. The 2-day outdoor music festival at THE ACM EXPERIENCE raised awareness and funds for a variety of charities. Friday was sponsored by Outnumber Hunger, an initiative from General Mills, Big Machine Label Group and Feeding America. On Saturday night, three military-inspired non-profit charitable organizations received donations from the Academy, including Wounded Warrior Project® accepting $25,000, Folds of Honor received $25,000, Nellis Air Force Base Youth Education Programs was presented with $10,000 and Operation Homefront was given $10,000.
Luke Bryan hosted the ACM & Cabela's Great Outdoors Archery Event at THE ACM EXPERIENCE, a unique event that brought together country music artists, military personnel and fans in an archery exhibition featuring 3D and traditional targets. Jason Aldean, Kix Brooks, Easton Corbin, Chris Janson, Justin Moore, Jon Pardi, Thomas Rhett and A&E's "Duck Dynasty" stars Willie Robertson and Jep Robertson participated.
Country music stars Jared Ashley, Lee Brice, Morgan Frazier, Craig Morgan, Parmalee, Ray Scott and outdoor personality Laura Scharahit the lanes in the first-ever Folds of Honor Patriot Bowling Cup at the bowling center at The Orleans Hotel and Casino as part of THE ACM EXPERIENCE. The event raised $50,000 for the Folds of Honor Foundation, a non-profit organization that provides educational scholarships for the families of military members who have been killed or wounded in service to our country. The celebrities, along with Folds of Honor scholarship recipients served as team captains of sponsored teams. Lee Brice was named the top celebrity bowler.
Approximately 92,000 fans crowded the ACM Concerts on Fremont Street Experience sponsored by the Las Vegas Convention and Visitors Authority on two stages on Friday and Saturday night, April 5th and 6th, to see headliners Gary Allan and Jake Owen, as well as performances by Randy Houser, Chris Janson, Jana Kramer,Kip Moore, Joe Nichols and Sunny Sweeney. Past ACM National On-Air Personality of the Year Award winner Blair Garner, of After MidNite with Blair Garner, emceed both nights.
Darius Rucker hosted the sold-out ACM Lifting Lives® Celebrity Golf Classic on Saturday, April 6th at TPC Las Vegas, sponsored in part by PING. The event brought together 120 participants comprised of artists, industry professionals and members of the music community in a 28 team tournament to benefit the Diane Holcomb Emergency Relief Fund. The Live Nation team was named the winner of the tournament. Celebrity participants included Brett Eldredge, Charles Kelley, Scotty McCreery and Jake Owen. This was the 7th time the event has been held since 2004.
A total of 5,000 country music fans attended the sold-out ACM All-Star Jam following the Awards at the MGM Grand where the impromptu lineup consisted of Jason Aldean, Katie Armiger, Greg Bates, Big & Rich Lee Brice, Luke Bryan, Eric Church, Easton Corbin, Cowboy Troy, Brett Eldredge, Eli Young Band, Florida Georgia Line Morgan Frazier, Brantley Gilbert, Will Hoge, Randy Houser, Hunter Hayes, Chris Janson, Jewel, Jana Kramer, Little Big Town, Dustin Lynch, Kip Moore, Mustang Sally, Joe Nichols, Thomas Rhett, Ray Scott,Thompson Square and Keith Urban.
RECORD SALES IMPACTED:
This year's ACM Awards had a very positive impact on sales as well as radio airplay. The day before the show only three artists in the Top 20 Singles chart on iTunes were country artists; following the broadcast there were 10 country acts in the Top 20 Singles chart.
According to Nielsen, Brad Paisley's Wheelhouse debuted at No. 1 on the Country Albums chart with Eric Church's live release Caught in the Act entering at No. 3 following their performances on the Awards. Florida Georgia Line's "Cruise" remained at No. 1 on the Country Digital Core Genre Songs chart for the eight non-consecutive week. Luke Bryan and Hunter Hayes both had big jumps into the Top 10 Country Digital Core Genre Songs chart with "Crash My Party" and "I Want Crazy," respectively. Bryan recorded 164,000 downloads sold while Hayes reported 110,000 downloads sold. Five other songs in the top ten, all of which were performed on the ACM Awards, posted double digit percentage increases following the telecast.
Lady Antebellum's "Downtown" jumped 2-1 on the Billboard Country Airplay chart and Miranda Lambert's "Mama's Broken Heart" jumped 5-3. Not including new entries, Blake Shelton's "Boys 'Round Here" had the biggest audience gain of the week immediately following the Award show with a 3.6 million increase according to Nielsen. Hunter Hayes landed at No. 24 with "I Want Crazy." It was his best debut to date.
Sponsors and partners played an integral part of the week's success. Brantley Gilbert, Jana Kramer and Florida Georgia Line all competed in the fan voted newcomer category, New Artist of the Year Presented by Kohl's Department Stores.
Dial Global brought out 21 key radio stations and 5 syndicated programs from across the country to participate in radio remotes, driving tune-in and consumer awareness of the Awards throughout the weekend of April 7 on stations and affiliates nationwide. More than 70 artists participated in the remotes throughout the weekend.
Dr Pepper brought a record number of attendees for the weekend and had a star-studded private concert on Saturday night for them headlined by Luke Bryan, including performances by Lee Brice, Florida Georgia Line,Darius Rucker and a surprise appearance by "Duck Dynasty" stars Willie, Kori, Jep and Jessica Robertson.
Ram once again had a big presence at the ACM Awards, sponsoring the "ACM RAM Red Carpet," where every celebrity attendee arrived. Ram also powered the ACM Awards vote for Entertainer of the Year, both for online and via text, which drew record numbers as more people engaged in the fan voting process than ever before. The Ram Ride and Drive at THE ACM EXPERIENCE (see above) was also a major Ram initiative surrounding the Awards weekend.
Coors brought back their Coors Light Beer Garden where attendees were able to grab a cold one and take photos with the Coors Light "Official Beer of NASCAR" show car.
For the third year in a row, the Academy of Country Music partnered with 'Zinepak to release the 48th Annual ACM Awards Spotlight 'ZinePak, a limited-edition package spotlighting 2013's biggest nominees and brightest new stars. The collection included a 120-page magazine and 2 CDs with a combined 35 songs that was available exclusively at Walmart stores nationwide and walmart.com. The compilation landed at No. 11 on the Billboard Country Albums Chart and No. 38 on the Billboard Top 200 Chart with sales topping over 27,000 units in just the first two weeks.
TV & RADIO PARTNERS:
Prior to the Awards, Nan Kelley, host of GAC's Top 20 Country Countdown, presented Little Big Town with a trophy for Video of the Year during the GAC "ACM Red Carpet Live" pre-show. Kelley also surprised Vocal Event of the Year winner Jason Aldean during the live pre-show, presenting his award on the Ram Red Carpet. GAC's "ACM Red Carpet Live" pre-show which aired in advance of the live telecast was the second highest rated and second most watched telecast in GAC history and delivered 1.4 million impressions.
Radio played a key role in the success of the week, which included 52 country radio stations across the country who partnered with the Academy in the months leading up to the Awards to drive awareness of the telecast by participating in the Academy's Diet Dr Pepper VIP Promos. Stations that participated included WNSH, KKGO, WUSN, KSCS, WMZQ, WXTU, WKHX, WKLB, WKIS, WYCD, KMPS, KMLE and many more.
Radio heavyweights Blair Garner, Shawn Parr and StormeWarren all gave their time to support Academy events. As mentioned, Garner emceed both nights of ACM Concerts on Fremont Street Experience, and brought After MidNite to the ACM All-Star Jam for interviews. Parr once again voiced the Awards show and the ACM Presents: Tim McGraw's Superstar Summer Night special, as well as hosted the ACM All-Star Jam post-Awards event.
Radio category winners were honored at an exclusive Academy reception at the MGM Grand on Saturday, April 6th, where Gary Allan presented them with trophies. The reception was officially hosted by Butch Waugh, current ACM Chairman.
BY THE NUMBERS: It takes a staggering amount of man hours and teamwork to pull off The Week Vegas Goes Country® -- some fast facts on the week include:
This year's Awards featured 2 hosts, 23 performances by 27 acts and 100+ musicians and background singers – LIVE from 2 of Las Vegas' premier and largest venues, the MGM Grand Garden Arena and The Orleans Arena.

If you attended

every

live performance in Las Vegas tied to The Week Vegas Goes Country in person, you would have seen more than 70 hours of live music (4,200 minutes) from 89 artists, in 157 separate performances within a 5 day window of time.

A total of 20,000 people attended the 3-day ACM EXPERIENCE, which in itself included 20 separate special music performances.

A total of 1.9 million comments were gleaned on social media during the 3-hour Awards telecast, a whopping 285% growth in digital fan engagement, according to SocialGuide.

Approximately 4,508 credentials were handed out for the Awards and other events throughout the week

A total of 108 media outlets came to Vegas to cover the Awards and other events. Press coverage for the Week Vegas Goes Country® totaled over 6 BILLION impressions.
###
Media Contact:
Brooke Primero
Academy of Country Music
Ph 818.815.4219
Email: Brooke@acmcountry.com