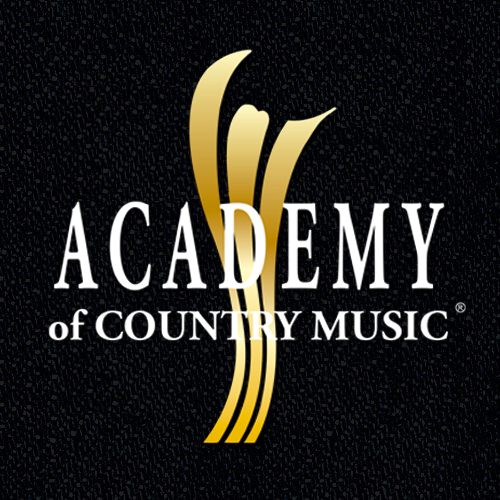 07/10/2012
ACADEMY OF COUNTRY MUSIC PLEDGES $2.5 MILLION TO COUNTRY MUSIC HALL OF FAME® AND MUSEUM'S CAPITAL CAMPAIGN


The Academy of Country Music Contemporary Gallery Will Spotlight Emerging Artists and Current Superstars
NASHVILLE, Tenn., July 11, 2012 – The Academy of Country Music has pledged $2.5 million to Working on a Building: Country Music Lives Here, the capital campaign that will finance the Country Music Hall of Fame® and Museum's expansion from 140,000 square feet to more than 350,000 square feet. The museum's expansion will include the ACM Contemporary Gallery, which will examine modern developments and current trends in country music.
For years, the Academy has been a generous supporter of the museum's mission. In 2009, the ACM donated a lead gift of $300,000 to assist with the institution's acquisition of four instruments integral to the creativity and cultural legacies of the late Maybelle Carter, Johnny Cash and Bill Monroe. The Academy has also provided support for the institution's All for the Hall Los Angeles benefits, and the ACM is currently one of the sponsors of the museum's new major exhibition, The Bakersfield Sound: Buck Owens, Merle Haggard, and California Country. In addition, the Academy has donated usage of their entire photo database to the museum for exhibits and special installations.
"It is the Academy's honor to help ensure that the history of country music can be told for generations to come," said Bob Romeo, CEO of the Academy of Country Music. "We are able to make this kind of contribution only because of the incredible country music artists who give of their time for Academy charitable endeavors; we can't thank them enough for the impact they have on our industry."
"We are deeply indebted to the ACM for this wonderful gift, which will help us continue to fulfill our educational mission and serve our worldwide audience," said Museum Director Kyle Young. "The genre we chronicle is a living thing, constantly evolving; country music history is being made every day. Great museums must remain relevant, and the ACM Contemporary Gallery will allow us to not only expand our examination and celebration of modern stars, important background players and new developments in the genre, but also to spotlight new artists, trends and issues as they break."
With Country Music Hall of Fame member Kris Kristofferson and Ford Motor Company Executive Chairman Bill Ford as honorary co-chairs, the museum launched its Working on a Building campaign in late July 2011; to date, $70 million in cash and pledges have been secured. Designed by Tuck-Hinton Architects, the expansion is expected to be completed in early 2014.
About the Academy of Country Music: Founded in Southern California in 1964, the ACADEMY OF COUNTRY MUSIC (ACM) is a fan-focused artist and industry-driven organization, providing the financial resources to ensure the on-going philanthropic work of ACM LIFTING LIVES, the charitable arm of the Academy which works to improve lives through the power of music. The Academy has a rich history in the entertainment industry, having been founded when Southern California was a hotbed of emerging country music and when Westerns were a staple of television programing and film production. Comprised of more than 3,800 professional members nationwide, the ACM is headquartered in Encino, Calif. For more information, log onto www.ACMcountry.com or www.ACMLiftingLives.org.
About the Country Music Hall of Fame® and Museum: Accredited by the American Association of Museums, the Country Music Hall of Fame and Museum is operated by the Country Music Foundation, a not-for-profit 501 (c)(3) educational organization chartered by the state of Tennessee in 1964. The museum's mission is the preservation of the history country and related vernacular music rooted in southern culture. With the same educational mission, the foundation also operates CMF Records, the museum's Frist Library and Archive, CMF Press, Historic RCA Studio B and Hatch Show Print®. More information about the Country Music Hall of Fame and Museum is available at www.countrymusichalloffame.org or by calling (615) 416-2001.
Photo Caption: Superstar country music artists help ACM officers present the Country Music Hall of Fame® and Museum with a check for $2.5 million for Working on a Building: Country Music Lives Here, the capital campaign that will finance the museum's expansion. (L-R front row) ACM President Butch Waugh, Kenny Chesney, Martina McBride, Tim McGraw, ACM Chairman Sarah Trahern, Darius Rucker, CMHOFM's VP of Development Pamela Johnson, Kenny Rogers, Nicole Richie, Lionel Richie, Luke Bryan, ACM CEO Bob Romeo, Jennifer Nettles, Marc Anthony; (L-R middle row) Jay DeMarcus, Joe Don Rooney, Gary LeVox, John Rich, Big Kenny, Sara Evans, Jason Aldean, ACM Vice President Ken Robold, Charles Kelley, Hillary Scott, Dave Haywood, (L-R back row) Neil Perry, Kimberly Perry, Reid Perry.
PHOTO CREDIT "Chris Kolk for PEOPLE COUNTRY"