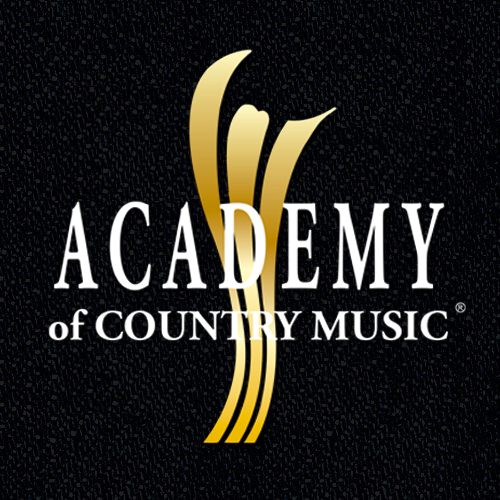 06/13/2012
ACM LIFTING LIVES® & VANDERBILT KENNEDY CENTER ANNOUNCE3rd ANNUAL ACM LIFTING LIVES MUSIC CAMP TO TAKE PLACE THIS SUMMER IN NASH
Country Superstars Lauren Alaina, Big & Rich, Luke Bryan, Brett Eldredge and Jana Kramer Along With Hit Singer/Songwriter David Lee Murphy and Renowned Producer Paul Worley to Volunteer Time at Music Camp
ENCINO, CA (June 13, 2012) – ACM Lifting Lives® and the Vanderbilt Kennedy Center for Excellence in Developmental Disabilities will partner again for the 3rd Annual ACM Lifting Lives Music Camp, June 18--June 22, 2012, in Nashville, TN. Country artists Lauren Alaina, Big & Rich, Luke Bryan, Brett Eldredge and Jana Kramer along with hit singer/songwriter David Lee Murphy and renowned producer Paul Worley have graciously agreed to volunteer their time with the special-needs campers, at various points throughout the week.
The Camp, a week-long residential program open to individuals with developmental disabilities, talented in music from around the nation, has a dual purpose of studying Williams syndrome and other developmental disabilities and providing music enrichment through performance and education. ACM Lifting Lives funds the costs of the Camp in addition to providing scholarships to several campers, enabling the Vanderbilt Kennedy Center to advance its mission of improving the lives of individuals with developmental disabilities and their families through research, training and service.
Campers will participate in a songwriting workshop and recording session, along with other music-oriented activities, culminating in a live performance with Big & Rich at the Grand Ole Opry.
"As an ACM Board member, I've always been proud of the work that Lifting Lives has done - they truly lift lives through music - it is something we all aspire to do," said John Rich.
"We are honored we get to be a part of the Campers special night as they share their talent with the Opry audience and lift lives," said Big Kenny.
Throughout the week, campers gain invaluable experience of visits from top-tier country music veterans. Prior camps have featured artist visits from Gary Allan, Kix Brooks, Julianne Hough, Little Big Town, Eddie Montgomery, LeAnn Rimes, Darius Rucker, Carrie Underwood, Wynonna and more. This year's camp artist/VIP visits include:
Monday, June 18th – 9:30am-12noon: Songwriting Workshop with Brett Eldredge & David Lee Murphy
Wednesday, June 20th – 9:00am-12noon: Recording Session with Paul Worley & Luke Bryan
Wednesday, June 20th - 5:30pm-7:00pm: Dinner & Karaoke with Lauren Alaina
Thursday, June 21st – 5:30pm-7:30pm: Campsite Cookout with Jana Kramer
Friday, June 22nd – 7:00pm-9:15pm: LIVE Performance with Big & Rich at the Grand Ole Opry at 8:45pm. Tickets for Friday evening's performance are available now at http://bit.ly/MifkOF.
Media RSVP: To inquire about covering any of the artist interactive elements listed above, please contact Brooke Primero at brooke@acmcountry.com or Jenelle Scott at jenelle@acmcountry.com.
To learn more about ACM Lifting Lives Music Camp or to apply for admission, please contact (615) 343-5322 or email laura.mcleod@vanderbilt.edu.
About ACM Lifting Lives
ACM Lifting Lives® is the philanthropic arm of the Academy of Country Music dedicated to improving lives through the power of music. Each year, ACM Lifting Lives provides grants to music therapy and music education programs. Other giving includes serving members of the country music community who face unexpected medical or financial hardship through the Diane Holcomb Emergency Relief Fund and partnering with artists to improve lives through music. For more information, please visit www.ACMLiftingLives.org.
About Developmental Disabilities
Developmental disabilities are a diverse group of physical and mental conditions that includes genetic syndromes and autism spectrum disorders. Developmental disabilities begin anytime during development up to 22 years of age and usually last throughout a person's lifetime. People with developmental disabilities have difficulty with major life activities such as language, mobility, learning, self-help, and independent living. The Centers for Disease Control estimates that developmental disabilities affect approximately 15% of children younger than 18 years of age in the U.S.
About Williams syndrome
Williams syndrome is a rare genetic condition (estimated to occur in 1/7,500 births) that causes medical and developmental problems. It is associated with an unusual pattern of strengths and weaknesses in linguistic and cognitive profiles, as well as intellectual disability.
Media Contacts:
Brooke Primero
Academy of Country Music
(818) 815-4219
Jenelle Scott
Academy of Country Music
(818) 815-4218
Jan Rosemergy
Vanderbilt Kennedy Center
(615) 322-8238