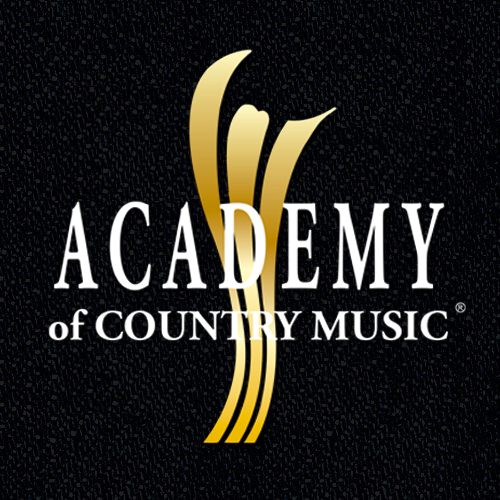 05/04/2012
ACADEMY OF COUNTRY MUSIC REACHES 21 MILLION VIEWERS AND 150,000 FANS IN LAS VEGAS DURING THE MONTH OF APRIL
SUPER STAR ARTIST PARTICIPATION, FIRST-EVER ACM EXPERIENCE,
LIONEL RICHIE SPECIAL, NEW DIGITAL INITIATIVES, RETURN OF KEY EVENTS,
DRIVES SUCCESS OF THE WEEK VEGAS GOES COUNTRY®
SURROUNDING THE
47th ANNUAL ACADEMY OF COUNTRY MUSIC AWARDS
Encino, CA (May 4, 2012) – Superstar country artists, new and returning events such as THE ACM EXPERIENCE, ACM Fan Jam and the ACM Lifting Lives Celebrity Golf Classic, key sponsor support, record fan voting and consumer digital engagement, a powerhouse special taping in tribute to Lionel Richie, and country music television and radio played key roles in the success of the Week Vegas Goes Country® during the 47th Annual Academy of Country Music Awards week in Las Vegas.
TELECASTS:
The Awards telecast on April 1st and ACM Presents: Lionel Richie and Friends – In Concert on April 13th together reached approximately 21 million viewers and handily won each of the nights they aired for the CBS Television Network. With approximately 12.5 million viewers tuning in to the LIVE Awards telecast, the event was first in households (7.8/12), viewers (12.97 million), adults 25-54 and adults 18-49. Compared to last year's ceremony, the ACM Awards was up +3% in households and even in adults 25-54. For the night, CBS was first in households, viewers, adults 18-49 and adults 25-54. ACM Presents: Lionel Richie and Friends – In Concert averaged approximately 8 million viewers and was the #1 program of the night with homes, viewers and women and men ages 25-54.
"Our focus this year was on getting as many amazing performances on-air for viewers as possible," said Bob Romeo, CEO of the Academy of Country Music. "We had 24 performances, more than we've ever had before, so there was plenty of country onscreen along with special guests ranging from KISS to Liam Hemsworth to LL Cool J. There was something for everyone this year, and the viewers responded favorably by tuning in – and talking about it on social media in incredible numbers."
The Awards and special combined included superstar performances by Jason Aldean, Marc Anthony, The Band Perry, Dierks Bentley, Big & Rich, Luke Bryan, Kenny Chesney, Eric Church, Sara Evans, Brantley Gilbert, Hunter Hayes, Toby Keith, Lady Antebellum, Miranda Lambert, Little Big Town, Steve Martin, Martina McBride, Scotty McCreery, Tim McGraw, Pat Monahan, Jennifer Nettles, Brad Paisley, Rascal Flatts, Lionel Richie, Kenny Rogers, Darius Rucker, Blake Shelton, Carrie Underwood, Keith Urban, Chris Young and Zac Brown Band.
Little Big Town and ACM Lifting Lives® partnered for a special performance to raise awareness of child hunger in the U.S. This marks the fourth consecutive year ACM Lifting Lives® has dedicated a special moment in the live Awards telecast to highlight a worthy cause. Little Big Town performed "Here's Hope," an original song co-written by singer-songwriter and ACM New Artist of the Year nominee Hunter Hayes. The special musical moment was presented by ConAgra Foods' Child Hunger Ends Here campaign. To participate in the campaign, consumers can purchase specially-marked packages of select ConAgra Foods brands and then visit www.ChildHungerEndsHere.com to enter the eight-digit code found on participating product packages. For each code entered through August 2012, the equivalent of one meal will be donated to Feeding America.
The second annual, sold-out ACM Fan Jam live concert event took place again at the Mandalay Bay Events Center during ACM Awards telecast, with remotes into the live Awards for performances by event host Zac Brown Band, a special duet between Zac Brown Band and Brad Paisley, along with Brantley Gilbert, Hunter Hayes, and Scotty McCreery. McCreery was awarded the fan-voted New Artist of the Year award from the Mandalay Bay stage. Fan favorite DeeJay Silver, a top touring dj/remixer/producer for more than 10 years, kept the crowd energized.
FAN DIGITAL ENGAGEMENT:
Many of the fans watching the ACM Awards enjoying the second screen experience of the first-ever ACM Social Splash page, a fully interactive social page that took over the ACMcountry.com homepage, to interact with the show, the artists and other fans using social media during the LIVE telecast – driving fans to a record breaking one million votes for Entertainer of the Year and New Artist of the Year combined, up 25% from 2011.
Digital fan engagement was up 330% from 2011, according to social TV analytics company BlueFin. The Academy, dick clark productions and CBS developed a multi-pronged digital strategy that included CBS' 2 Broke Girls' Beth Behrs acting as the Awards special social correspondent, as well as the Academy's new social media manager, Jenny Driessen, overseeing all social elements for ACM feeds. The plan also included LIVE tweets from both artists and fans displayed on-screen during special parts of the telecast for the first time ever; a comprehensive, free mobile ACM app that included a full schedule of ACM events, facts about nominees, ACM nominees playlist, exclusive content and more; GetGlue check-ins with collectible, exclusive stickers for fans to unlock; ACM Awards Moments on Facebook/Twitter contests; a special "mashup" app powered by Audish that invited fans to insert themselves into videos by ACM Awards hosts Reba and Blake Shelton in the days leading up to the event, and much more.
ACM EVENTS:
This year marked the return of theACM Lifting Lives Celebrity Golf Classic after four years, and the return of last year's inaugural NRA Country/ACM Celebrity Shoot, coupled with staple events such asACM Concerts on Fremont Street Experience and the first-ever mega-event THE ACM EXPERIENCE, the Academy reached a whopping 150,237 country music fans and industry elites in Las Vegas during Awards week.
THE ACM EXPERIENCE, the first-ever free, open-to-the public country music lifestyle event at the Mandalay Bay Resort and Casino was attended by more than 20,000 country music lovers. The fan-focused three-day event included the ACM BBQ Throwdown, ACM Expo, the Ram Ride and Drive and much, much more. Visitors were able to "shop country, taste country, ride country, and hear country" throughout the weekend all leading up to the ACM Fan Jam and 47th Annual Academy of Country Music Awards. The indoor-outdoor event included two stages with performances by some of country's best rising stars including Jordan Allena, Greg Bates, Blackberry Smoke,Ira Dean, The Dirt Drifters, Edens Edge, Kenny Foster, Morgan Frazier, Bradley Gaskin, Andy Gibson,Gloriana, Mallary Hope, Chris Janson, Joey + Rory, Sonia Leigh,LoCash Cowboys, Levi Lowrey, Miss Willie Brown, Kip Moore, Thomas Rhett, David St. Romain, Maggie Rose, Canaan Smith, Steel Magnolia, Thrillbilly Deluxe, VooDoo Cowboys and Darren Warren.
THE ACM EXPERIENCE included interactive areas, such as the "Dance Y'all Showcase," a dance party and exhibition featuring America's premier country dance crew, and the "Dr Pepper TEN Man Cave," a custom 34-foot trailer "man sanctuary" designed to provide Dr Pepper TEN sampling, entertainment, gaming, music and sports. The Dr Pepper TEN Man Cave came packed with TVs, gaming and iPad stations, a 55" main screen flanked by surround sound and more. Also, the Coaches' Trophy™ presented by Dr Pepper was displayed where fans could capture a photo with the iconic, 45-pound, Waterford Crystal trophy. This Discover Bowl Championship Series (BCS) national championship trophy is the ultimate goal of college football teams across the country.
Sanctioned by the Kansas City Barbeque Society, the ACM BBQ Throwdown presented by BULL, brought together some of the most recognizable names in the competitive barbeque circuit, all competing for a purse of $50,000—one of the world's richest BBQ contests. In addition to the actual competition, there were champion vendors selling their famous barbecue, interactive booths, cooking demonstrations and much more. The ACM BBQ Throwdown was produced by Smoke on the Water Productions.
For the ultimate country shopping and marketplace experience, the ACM Expo presented by Roper, was The ACM Experience marketplace included more than 200,000 square feet of shopping, gaming and eating. Unique vendors from all over the United States and Canada offered products such as customized jewelry, western wear, furniture, original art, homemade crafts, pottery and more. The ACM Expo was produced by Group W Productions, LLC.
Fans experienced firsthand the best-in-class performance, capabilities and competitive advantages of Ram trucks at the Ram Ride and Drive outdoor test track at The ACM Experience. Located just outside of the Mandalay Bay Convention Center, the Ram Ride and Drive demonstrated the capabilities of Ram trucks and engage country fans with a closed course including a 13-foot mobile hill and steel suspension ramps. Fans could also check out the new features of the 2012 Ram trucks on display in the Ram Ride and Drive arena.
The ACM Concert – Salute to the Military Presented by NRA Country was a resounding success, as some of country music's hottest stars came out to perform for a great cause. The free, open-to-the-public celebration for military families and country music fans was part of THE ACM EXPERIENCE that took place on Saturday, March 31st at Mandalay Bay Resort & Casino. Military ID holders were invited to a reserved section for the concert, which included a very special onstage moment when Thompson Square was awarded the coveted Vocal Duo of the Year Award in a surprise presentation following their performance at the event.
The evening also featured performances by ACM Song of the Year winner Lee Brice, Larry Gatlin and The Gatlin Brothers, Bradley Gaskin, JT Hodges, Kip Moore, Craig Morgan, and John Rich. The show was hosted by Robin Meade, singer and anchor of HLN's "Morning Express with Robin Meade." Three worthy military-inspired charitable organizations received donations from NRA Country Cares and the Academy, including Folds of Honor Foundation accepting $20,000, Wounded Warrior Project received $20,000, and Nellis Air Force Base Youth
Programs was presented with $10,000.


Approximately 90,000 fans crowded the ACM Concerts on Fremont Street Experience sponsored by the Las Vegas Convention and Visitors Authority on two stages on Friday and Saturday night, March 30 and 31, to see headliners Luke Bryan and Eric Church, Song of the Year winners Eli Young Band, New Artist of the Year winner Scotty McCreery as well as performances by Laura Bell Bundy, Craig Campbell, Brantley Gilbert, Hunter Hayes, Jana Kramer, and Love and Theft. Past ACM National On-Air Personality of the Year Award winner Blair Garner, of After MidNite with Blair Garner, emceed both nights, inviting on-air talent from both local Las Vegas country radio stations, KCYE and KWNR, to join him on one night each.
The second annual NRA Country/ACM Celebrity Shoot hosted by Blake Shelton took place Saturday at the Desert Hills Shooting Club and benefitted the Wounded Warrior Project, the Folds of Honor Foundation and Nellis Air Force Base Youth Programs. The two course, 10 station, 40 target sporting clays competition for 20 teams of five shooters —including a celebrity captain—gave prizes to the top team and celebrity shooter. Lee Lakosky of Outdoor Channel's "The Crush with Tiffany and Lee" took home the title of top celebrity shooter. Craig Morgan came in as top scoring country artist for the day. Team Rivett Refuge Preserve, led by celebrity captains Craig Morgan and ACM nominee Aaron Lewis, took the top team designation. Additional celebrity participants included: Lee Brice, two‐time Super Bowl winning legend Dave Butz, Craig Campbell, Easton Corbin, Ira Dean, Edens Edge, The Band Perry's Neil and Reid Perry, Cowboy Troy, Storme Warren, Outdoor Channel personalities Matt Duff, Tiffany Lakosky, Nick Mundt and Laura Schara, plus TNA Impact Wrestling stars Jeff Hardy and James Storm.
Darius Rucker hosted the sold-out ACM Lifting Lives® Celebrity Golf Classic on Saturday, March 31 at TPC Las Vegas. The event brought together 100 participants comprised of artists, industry professionals and members of the music community in a 25 team tournament to benefit the Diane Holcomb Emergency Relief Fund. The Miller Coors team was named the winner of the tournament. Celebrity participants included JT Hodges, Charles Kelley of Lady Antebellum, Love and Theft, Jake Owen and Rascal Flatts. This was the 6th time the event has been held since 2004.
More than 4,800 country music fans attended the sold-out ACM All-Star Jam following the Awards at the MGM
Grand where the impromptu lineup consisted of Rhett Akins, Katie Armiger, Rodney Atkins, The Band Perry, Big & Rich, Dierks Bentley, Blackberry Smoke, Ira Dean, Eli Young Band, The Farm, Morgan Frazier, Gatlin Brothers, Andy Gibson, Brantley Gilbert, Jeff Hanna (with MatracaBerg), Hunter Hayes, JT Hodges,Randy Houser, Uncle Kracker, LoCash Cowboys, Dustin Lynch, Scotty McCreery, Robin Meade, Craig Morgan, Maggie Rose,Vanessa Stabile, Thompson Square, Cowboy Troy, Keith Urban, Clay Walker, James Wesley, and Chris Young.
RECORD SALES IMPACTED:
This year's ACM Awards had a very positive impact on sales as well as radio airplay. In the week immediately following the telecast, all performers (minus recent debuts) saw growth in album sales – with most achieving double-digit increases. When also including award winners, album sales were up an average of 44% across the entire group. Album of the Year winner Miranda Lambert's Four The Record posted the largest percentage increase in sales (107%), selling an additional 10,000 units the week immediately following the Awards, according to Nielsen SoundScan.
Kenny Chesney and Tim McGraw's duet "Feel Like a Rock Star" debuted at No. 13 on Billboard's Hot Country Songs Chart following the song's premiere on the Awards, marking Chesney's highest-ever debut on the radio airplay chart – and his highest digital track sales debut with 93,000 downloads in its first week. The biggest spin increases in radio airplay, according to MusicRow, were seen by Jason Aldean, Luke Bryan, Eric Church, Miranda Lambert and Zac Brown Band.
Lionel Richie's album, Tuskegee, was positively impacted by the all-star special airdate, selling more than 125,000 copies that week after a spike in weekend sales immediately following the two-hour special. Richie won the No. 1 spot on the Billboard 200 chart following the special and maintained it for 2 weeks, and Tuskegee was the only album to sell more than 100,000 units the week following the airdate, according to Nielsen. It was also the first album to spend its first week at #1 in its non-debut week since December, and is Richie's first chart-topper since the SoundScan era.
SPONSORS & PARTNERS:

Sponsors and partners played an integral part of the week's success. Dial Global brought out 30 radio stations or syndicates from across the country to participate in radio remotes, driving tune-in and consumer awareness of the Awards throughout the weekend of April 1 on 668 stations and affiliates nationwide. More than 90 artists participated in the remotes throughout the weekend.
Dr Pepper brought a record number of attendees for the weekend and had a star-studded private concert on Saturday night for them headlined by Blake Shelton, including performances by Miranda Lambert, Lionel Richie, The Voice'sGwen Sebastian and Chris Young.
Ram once again had a big presence at the ACM Awards, sponsoring the ACM Awards "Ram Red Carpet," where every celebrity attendee arrived – including presenters KISS in the "Raminator," a pumped-up, after-market customized Ram monster truck. Ram also powered the ACM Awards vote for Entertainer of the Year, both for online and via text, which drew record numbers as more people engaged in the fan voting process than ever before. The Ram Ride and Drive at THE ACM EXPERIENCE (see above) was also a major Ram initiative surrounding the Awards weekend.
For the second year in a row, the Academy of Country Music partnered with 'Zinepak to release the 47th Annual ACM Awards Spotlight 'ZinePak, a limited-edition package sponsored by Dr Pepper TEN spotlighting 2012's biggest nominees and brightest new stars. The collection paired a 120-page magazine with a 20-song CD that was available exclusively at Walmart stores nationwide and walmart.com. The CD landed No. 4 on the Billboard Compilations Albums Chart and No. 18 on the Billboard Country Albums Chart with sales topping over 8,000 units in just the first two weeks.
TV & RADIO PARTNERS:
Prior to the Awards, Storme Warren, emcee of the NRA Country/ACM Celebrity Shoot and host of GAC's Headline Country, presented Toby Keith with a trophy for Video of the Year during the GAC "ACM Red Carpet Live" pre-show. Great American Country's Nan Kelly also surprised Vocal Event of the Year winner Jason Aldean during the live pre-show, presenting his award on the Ram Red Carpet. GAC's "ACM Red Carpet Live" pre-show which aired in advance of the live telecast saw increases from 2011 of 15% in ratings and 17% in impressions.
Radio played a key role in the success of the week, which included 52 country radio stations across the country who partnered with the Academy in the months leading up to the Awards to drive awareness of the telecast by participating in the Academy's Dr Pepper TEN VIP Promos. Stations that participated included KKGO, WUSN, KSCS, KILT, WXTU, WMZQ, WKHX, WYCD, WKIS, KMPS, KMLE and many more.
Radio heavyweights Bill Cody, Blair Garner, Shawn Parr and StormeWarren all gave their time to support Academy events. Cody served as on-site host for THE ACM EXPERIENCE. As mentioned, Garner emceed both nights of ACM Concerts on Fremont Street Experience, and brought After MidNite to the ACM All-Star Jam for interviews. Parr once again voiced the Awards show and the ACM Presents: Lionel Richie and Friends – In Concert special, as well as hosted the ACM All-Star Jam post-Awards event.
Radio category winners were honored at an exclusive Academy reception at the MGM Grand on Saturday, March 31st, where Chris Young presented them with trophies. The reception was officially hosted by Bill Mayne, past ACM Chairman and Executive Director of Country Radio Broadcasters, and Bob Romeo.
BY THE NUMBERS: It takes a staggering amount of man hours and teamwork to pull off The Week Vegas Goes Country® -- some fast facts on the week include:
This year's Awards featured 2 hosts, 24 performances by 26 acts, 36 special guests and 100+ musicians and background singers – LIVE from 2 of Las Vegas' premier and largest venues, the MGM Grand Garden Arena and the Mandalay Bay Events Center.
· If you attended every live performance in Las Vegas tied to The Week Vegas Goes Country in person, you would have seen more than 61 hours of live music (3,682 minutes) from 84 artists, in 150 separate performances within a 5 day window of time.
· An average of 6,600 attended each day – 20,000 in total – of the inaugural 3-day ACM EXPERIENCE, which in itself included 38 separate special music performances on two stages.
· Approximately 45,500 people attended each night of ACM Concerts on Fremont Street Experience, according to market research firm Precision Opinion – the most ever in the Academy's history of the free, open-to-the-fans events on the Friday and Saturday preceding the Awards.
· A total of 676,000 comments were gleaned on social media during the 3-hour Awards telecast, a whopping 330% growth in digital fan engagement, according to BlueFin. The show averaged 1,320 tweets per minute, according to Trendrr.
· Approximately 6,121 credentials were handed out for the Awards and other events throughout the week, including 80 staffers, 50 volunteers, and 700+ production personnel.
· A total of 107 media outlets came to Vegas to cover the Awards and other events, for a total of 214 media staff onsite. Press coverage for the ACM EXPERIENCE totaled nearly 108 MILLION impressions, in its first year.
· 110 competitive BBQ teams hauled 11,110 pounds of meat from cities nationwide to compete in the first ACM BBQ Throwdown Presented By Bull, at THE ACM EXPERIENCE.