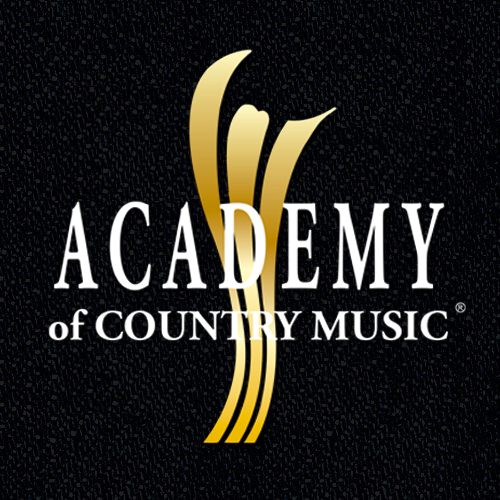 03/31/2012
MARC ANTHONY, ASHTON KUTCHER, JAKE OWEN, GRACE POTTER, LeANN RIMES, AND ELI YOUNG BAND TO PRESENT
TELECAST TO AIR LIVE FROM MGM GRAND IN LAS VEGAS
Sunday, April 1, 2012 at 8:00 PM live ET/delayed PT on the CBS Television Network
ENCINO, CA (March 31, 2012) – The Academy of Country Music announced today that Marc Anthony, Ashton Kutcher, Jake Owen, LeAnn Rimes, Grace Potter, and Eli Young Band are scheduled to present as part of the 47th ANNUAL ACADEMY OF COUNTRY MUSIC AWARDS. The ceremony, which honors country music's top talent as well as the industry's hottest emerging artists, is produced for television by dick clark productions and will be broadcast LIVE from the MGM Grand Garden Arena in Las Vegas Sunday, April 1, 2012 at 8:00 PM live ET/delayed PT on the CBS Television Network.
Anthony, Kutcher, Owen, Rimes, Potter, and Eli Young Band join previously announced presenters Beth Behrs, Zac Brown, Brantley Gilbert, Hunter Hayes, Liam Hemsworth, LL COOL J, KISS, Scotty McCreery, Nancy O'Dell, Lionel Richie, Taylor Swift, The Band Perry, Sugarland, and Thompson Square. In addition, Jason Aldean, Dierks Bently, Luke Bryan, Kenny Chesney, Eric Church, Sara Evans, Bradley Gilbert, Hunter Hayes, Toby Keith, Miranda Lambert, Martina McBride with Pat Monahan, Scotty McCreery, Tim McGraw, Brad Paisley, Lionel Richie, Blake Shelton, Carrie Underwood, Keith Urban, Chris Young, The Band Perry, Lady Antebellum, Rascal Flatts with Steve Martin, and Little Big Town have been announced as performers at the 47th ANNUAL ACADEMY OF COUNTRY MUSIC AWARDS with Zac Brown Band hosting the 2nd Annual ACM Fan Jam at Mandalay Bay Events Center.
Presenters:
Marc Anthony has sold over 11 million albums worldwide, making him one of the most influential artists of his time and a true ambassador of Latin music and culture. He has been awarded countless Standard gold and platinum certifications from the Recording Industry Association of America (RIAA). The list of Grammy accolades began with a 1998 Grammy for Best Latin/Tropical Performance for "Contra La Corriente," followed with a 1999 Grammy for Song of the Year for "Dimelo." Driven in part by the crossover success of his smash single "I Need to Know (Dimelo)," "Marc Anthony," his English language debut album, helped usher in 1999's Latin pop explosion, and went on to achieve triple platinum status in the U.S. And, in 2005 Marc Anthony went home double fisted with a Grammy for Best Latin Pop Album of the Year for "Amar Sin Mentiras" and another Grammy for Best Tropical Album of the Year for "Valio la Pena."
Marc has also established a highly credible acting résumé and may be seen in Martin Scorsese's "Bringing Out the Dead" (1999); opposite Selma Hayak in the Showtime original film, "In the Time of the Butterflies" (2001); and appears with Denzel Washington and Christopher Walken in director Tony Scott's "Man On Fire" (2004). He also appeared in the 1997 Paul Simon musical, "The Capeman." Marc Anthony starred as the Puerto Rican salsa pioneer Héctor Lavoe, with Jennifer Lopez as Puchi, in the biopic, "El Cantante," directed by Leon Ichaso. The Dolphins minority owner was recognized with a Lifetime Achievement Award by the Congressional Hispanic Caucus Institute in Washington D.C. in September 2009.
Ashton Kutcher – an actor, producer and co-founder of Katalyst, a new breed of media company – first gained recognition as Michael Kelso on the comedy series, "That 70's Show," which aired for eight seasons. Kutcher went on to star in a variety of box office hits on the big screen, including "What Happens In Vegas" with Cameron Diaz, "The Guardian" with Kevin Costner, "Valentine's Day," "No Strings Attached," with Natalie Portman and the cult hit, "Dude, Where's My Car?" For television, Kutcher has served as co-creator and producer of MTV's hit series, "Punk'd," and The CW's reality series "Beauty and the Geek" and "True Beauty."
In 2010, Kutcher's company, Katalyst was named one of the year's Top 50 Most Inspiring Innovators by Ad Age and one of Fast Company Magazine's Top 10 Most Innovative Companies. Katalyst, creates original digital media, television and film. Katalyst is driving a radical shift in the way content is created and consumed, celebrating the social connection between the viewer and the brand. Katalyst film credits include "The Butterfly Effect," "Guess Who," "Killers" and "No Strings Attached." Television property credits include the hit series "Punk'd," "Beauty and the Geek" and "True Beauty." Digital Media properties include programming for major brands such as the Levi's Curve ID campaign, winner of the 2011 OMMA Award for Best Integrated Online Fashion Campaign, Nikon "The Chase," Mountain Dew "DEWmocracy" and United Nations "Malaria No More."
Jake Owen became a star so quickly that he didn't have time to memorize any Country Music Rule Book – which made it that much easier to toss it out the window. Guided by sheer musical instinct, a drive for self-improvement and a willingness to experiment, the singer-songwriter has crafted Barefoot Blue Jean Night as one of the most innovative and refreshing country collections of the year. The CD's title tune as well as his latest single "Alone with You" have both hit #1 on Billboard's Hot Country Songs chart. Jake will be on the road this summer on the 'Brothers of the Sun' Tour starring Kenny Chesney and Tim McGraw, featuring Grace Potter and The Nocturnals. The stadium tour kicks off on June 2 in Tampa, FL.
First-time ACM nominee, Grace Potter, is nominated three times for "You And Tequila" with Kenny Chesney, in the Single Record of the Year, Song of the Year and Vocal Event of the Year categories. Grace Potter & The Nocturnals' fourth studio album, for Hollywood Records, The Lion The Beast The Beat, will be released June 12. Grace and her band will join Kenny Chesney and Tim McGraw and Jake Owen for the "Brothers of the Sun" summer stadium tour beginning June 2 in Tampa, Fl.
LeAnn Rimes has sold more than 37 million albums, won two Grammy® Awards, three Academy of Country Music Awards and 12 Billboard Music Awards. Rimes is the youngest recipient of a Grammy® Award, and was also the first country recording artist to win in the "Best New Artist" category. Rimes has placed 42 singles on the Billboard Hot Country Songs chart, 13 of which are top-10 hits, and has scored numerous hit singles in her career, including "Cant' Fight the Moonlight" which went to #1 in 11 countries, and "How Do I Live," which is the second largest charting song ever on the Billboard Hot 100 chart. Rimes is as an accomplished actress and author, including writing two children's books Jag and Jag's New Friend, as well as the novel, Holiday in Your Heart and the inspirational book What I Cannot Change.
Eli Young Band's first #1 smash, "Crazy Girl," has been certified PLATINUM with sale of nearly 2 million downloads and was named Billboard's "#1 Country Song of The Year." The official video for the song has tracked over 10 million views on YouTube alone. The band's current single "Even If It Breaks Your Heart" just entered the Top 20 and is the fastest rising single of their career, surpassing the pace of "Crazy Girl." The band's 3 ACM Award nominations are for Vocal Group of the Year as well as both Single of the Year and Song of the Year. Their first Republic Nashville album, LIFE AT BEST, debuted at #3 on the Billboard Top Country Albums Chart and #6 on the Billboard 200. It came in at #1 on the iTunes Country Albums Chart and #2 on the iTunes All Genre Chart just behind Jay Z/Kanye West and Adele. EYB has received praise in The New York Times, People, Associated Press, American Songwriter, The New Yorker, USA Today, New York Post, Billboard and Country Weekly. They have sold out venues from California to Rhode Island on their headlining "Keep On Dreamin' Tour.