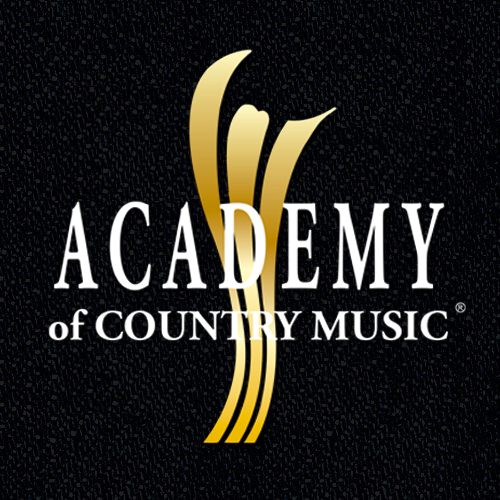 03/27/2012
MARTINA McBRIDE AND TRAIN'S PAT MONAHAN TO PERFORM "MARRY ME" AT THE 47th ANNUAL ACADEMY OF COUNTRY MUSIC® AWARDS LIVE WEDDING C
TELECAST TO AIR LIVE FROM MGM GRAND IN LAS VEGAS
Sunday, April 1, 2012 at 8:00 PM live ET/delayed PT on the CBS Television Network
ENCINO, CA (March 27, 2012) – The Academy of Country Music announced today that Martina McBride, along with Train frontman Pat Monahan, is scheduled to perform her new single "Marry Me" on the 47th ANNUAL ACADEMY OF COUNTRY MUSIC AWARDS. To celebrate the message of the song, McBride and Monahan will perform the duet during a very special moment in the show when a couple will get married live onstage. The show, which honors country music's top talent as well as the industry's hottest emerging artists, is produced for television by dick clark productions and will be broadcast LIVE from the MGM Grand Garden Arena in Las Vegas Sunday, April 1, 2012 at 8:00 PM live ET/delayed PT on the CBS Television Network.
For the first time in ACM Awards history –and perhaps any awards history– a live wedding ceremony will take place onstage during McBride and Monahan's duet of "Marry Me," McBride's current single from her latest album Eleven. The song was coined by Grammy Award-winning artist Monahan and originally released in 2010 as the third single from Train's chart-topping fifth studio album Save Me, San Francisco.
McBride personally selected the lucky recipients of the onstage nuptials. Couple Christina Davidson and Frank Tucci thought they would never find love again. In July of 2009, Frank lost his wife, Danielle to thyroid cancer and in that same year, Christina lost her husband, Paul, in a tragic drowning accident. As a way to deal with the grief of losing her husband and raising her two sons Stephen and Paul on her own, Christina started a support group for young widows and widowers in Washington Township, N.J. where she met Frank. Slowly their friendship blossomed into love as they bonded over their shared views about the challenges of single parenthood and the struggles to keep the memories of their spouses alive. Their wedding will mark a new chapter in their lives, an intimate moment which they will graciously share onstage. The bride will be wearing an Oleg Cassini gown as she recites her vows. Fans can also follow Christina and Frank along their journey to the chapel at www.ACMwedding.com.
McBride and Monahan join previously announced performers Jason Aldean, Luke Bryan, Kenny Chesney, Eric Church, Sara Evans, Toby Keith, Miranda Lambert, Tim McGraw, Blake Shelton, Carrie Underwood, Keith Urban, Chris Young, The Band Perry, Lady Antebellum, Little Big Town and Rascal Flatts.
Performers:
Martina McBride is a three-time Female Vocalist of the Year and is nominated again in the same category. She was awarded the Academy's Humanitarian Award in 2003 for her charitable work, and in 2011, honored by ACM Lifting Lives® for her dedication to raising social consciousness of domestic violence and encouraging female empowerment through songs. Her latest album Eleven includes 11 new tracks, six of which she co-penned. Her current single, "Marry Me," features Train's Pat Monahan and is the follow-up to her 25th career Top 10 single, "I'm Gonna Love You Through It."
Pat Monahan is the lead singer and songwriter for the Grammy Award-winning band Train. The San Francisco-based multi-platinum group's fifth studio album Save Me, San Francisco was certified platinum with three Billboard Hot 100 singles – "If It's Love," "Marry Me" and the Grammy-winning smash hit "Hey, Soul Sister." "Hey, Soul Sister" was the biggest selling single of 2010 and hit No. 1 on the radio in the U.S. and 15 countries abroad. Train's new album California 37 is due out April 17 and will include the single "Drive By."
Special thanks to David's Bridal, RITANI Engagement Rings, Platinum Guild International, BED BATH & BEYOND®, Sandals® Resorts – the Luxury Included® Honeymoon, Duff Goldman, Charm City Cakes and Charm City Cakes West, and the Forever Grand Wedding Chapel at the MGM Grand in Las Vegas, each of which have played a special part in making Christina and Frank's dream wedding a reality. To learn more about the ACM Awards wedding and to follow the bride on her journey leading up to the big day, please visit www.ACMwedding.com.
About the Academy of Country Music Awards
The 47th Academy of Country Music Awards is dedicated to honoring and showcasing the biggest names and emerging talent in the country music industry. The show is produced for television by dick clark productions and will be broadcast LIVE from the MGM Grand Garden Arena in Las Vegas Sunday, April 1, 2012 at 8:00 PM live ET/delayed PT on the CBS Television Network. Orly Adelson and R.A. Clark are executive producers. Barry Adelman is producer, and Bob Bardo is the executive in charge of production. Bob Romeo is executive producer for the Academy of Country Music. For more information, please visit www.ACMcountry.com.