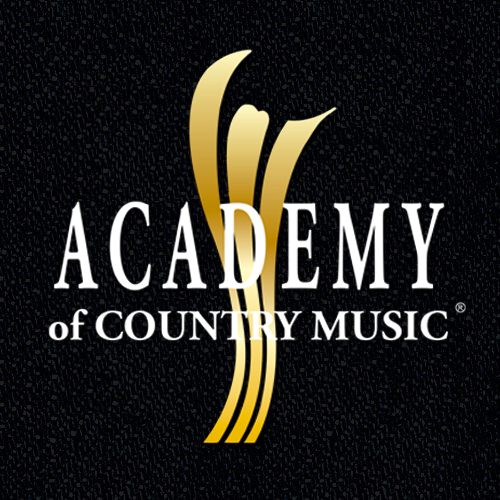 11/11/2011
2011 Special Awards Winners
2011 Career Achievement Award
Reba has been chosen to receive the Career Achievement Award, which is presented to an individual artist, duo, group or multiple artist collaboration who have advanced the popularity and acceptance of country music through their endeavors in the entertainment industry in multiple areas during the preceding calendar year.
Reba is still going strong in the third decade of a magnificent career and continues to thrive in country music with her winning formula of expressive singing, well-chosen songs and approachable charm. A previous winner in the Entertainer of the Year category, she has won the ACM Female Vocalist award seven times, the most of any artist. In addition, this is her 13th year to host the ACM Awards. Along with actively pursuing opportunities on Broadway, television, film and fashion, Reba remains one of the best-selling country artists in history, with record sales approaching 57 million.
Past recipients of the Career Achievement Award include John Anderson, Faith Hill, Tim McGraw, Johnny Paycheck, Carl Perkins and Kenny Rogers.
2011 Jim Reeves International Award
Taylor Swift has been chosen to receive the Jim Reeves International Award, which is presented to an individual for outstanding contributions to the acceptance of country music throughout the world.
Taylor Swift has encouraged fans around the world to discover country music. In addition to multiple gold and platinum awards from dozens of countries, Swift has already performed numerous dates in Europe and Asia this year. She is the top-certified artist for digital singles in the last decade. Her multi-platinum certifications include "Love Story," "You Belong With Me," "Teardrops on My Guitar" and "Our Song." Swift will embark on an extensive North American tour in May. Her latest album, Speak Now has sold more than three million copies since its release late last year.
Past recipients of the Jim Reeves International Award include Garth Brooks, Dick Clark, Roy Clark, Merv Griffin, Charlie Nagatani, Buck Owens, Dolly Parton and Keith Urban, among others.
2011 Tex Ritter Film Award
Country Strong has been chosen as the recipient of the Tex Ritter Award, which is given to a movie released and/or receiving major exposure during the preceding calendar year, featuring or utilizing country music.
Country Strong (Produced by Screen Gems and Sony Pictures Entertainment.) is a drama film starring Oscar® winner Gwyneth Paltrow as a country superstar staging a comeback, while two-time ACM male vocalist winner Tim McGraw played her husband and manager. Meanwhile, rising stars Garrett Hedlund and Leighton Meester portrayed the challenges and rewards of building a career as a performing songwriter. The accompanying soundtrack featured strong performances by the film's four leading characters, along with country stars like Trace Adkins, Sara Evans, Faith Hill, Ronnie Dunn, Patty Loveless, Hank Williams Jr., Lee Ann Womack and Chris Young.
Past recipients of the Tex Ritter Award include Beer For My Horses, The Best Little Whorehouse in Texas, Crazy Heart, O Brother, Where Art Thou, Sweet Dreams and Walk the Line, among others.
2011 Mae Boren Axton Award
John Dorris has been chosen as the recipient of the Mae Boren Axton Award, which is given in recognition of years of dedication and service by an outstanding individual to the Academy of Country Music.
John Dorris launched Hallmark Direction Company in1983 with Don Williams as his first client. Since then, Dorris has worked with numerous country artists, including ACM winners Montgomery Gentry and Blake Shelton. Prior to that enterprise, he established himself at one of Nashville's most successful independent record labels and publishing companies, Monument Records and Combine Music Publishing, aiding the careers of artists like Roy Orbison, Kris Kristofferson, Larry Gatlin, Billy Joe Shaver, Billy Swan and others. A champion of songwriters as well as an expert in tax accounting, he currently serves on the ACM Board of Directors as Treasurer.
Past recipients of the Mae Boren Axton Award include Rod Essig, Jack Lameier, Marge Meoli, Ray Pilzak, Gaynelle Pitts, Gene Weed and David Young.
2011 Cliffie Stone Pioneer Award
Garth Brooks and Larry Gatlin & The Gatlin Brothers have been chosen to receive the Cliffie Stone Pioneer Award honoring individuals who are pioneers in the country music genre.
Garth Brooks combined an electrifying stage presence with exceptional catalog of songs to become a true country music superstar. Twenty years ago, Brooks conquered the ACM Awards with trophies for Album (No Fences), Single, Song and Video ("The Dance"), Male Vocalist and Entertainer of the year. A six-time winner in that top category, the Oklahoma native was named the ACM's Artist of the Decade for the 1990s, while his ambitious concerts raised the bar for live shows across all genres. With 128 million albums sold, Brooks has earned 19 No. 1 hits, including the iconic "Friends in Low Places."
The close family harmonies of Larry Gatlin & the Gatlin Brothers gave this trio a signature sound that led to country classics like "Houston (Means I'm One Day Closer to You)." They won a GRAMMY® for their 1976 breakthrough hit, "Broken Lady," and reached No. 1 with "I Just Wish You Were Someone I Love" two years later. Along with five career nominations for the ACM Vocal Group, the Gatlin Brothers picked up three 1979 trophies - Single ("All the Gold in California"), Album (Straight Ahead) and Male Vocalist for Larry Gatlin, also a talented songwriter who composed all of their singles.
Past recipients of the Cliffie Stone Pioneer Award include Alabama, Johnny Cash, Charlie Daniels, Merle Haggard, George Jones, Brenda Lee, Loretta Lynn, Willie Nelson, The Oak Ridge Boys, Dolly Parton, Charley Pride, Jerry Reed, Tex Ritter, Marty Robbins, Kenny Rogers, Mel Tillis, Randy Travis, Conway Twitty, Porter Wagoner, Hank Williams, Sr., Hank Williams Jr. and Bob Wills, among others.
2011 Poet's Award
Tom T. Hall and Hank Cochran have been selected to receive the Poet's Award, which honors songwriters for outstanding musical and/or lyrical contributions throughout their careers in the field of country music.
Tom T. Hall With a keen eye on ordinary people, Tom T. Hall has created an extraordinary body of music. His detailed, yet plainspoken, songs have earned him his nickname of "The Storyteller." With a background in local radio and a stint in the Army, the Kentucky native moved to Nashville in 1964. His substantial catalog includes Jeannie C. Riley's "Harper Valley P.T.A." and Alan Jackson's "Little Bitty," as well as 21 of his own Top 10 hits, such as "I Love" and "Old Dogs, Children and Watermelon Wine." He and his wife, Dixie, continue to write for numerous bluegrass artists.
Hank Cochran (1935-2010) A beloved Nashville songwriter for 50 years, Hank Cochran landed memorable cuts with countless classic country artists. The Mississippi native established himself in the 1960s with hits for Eddy Arnold ("Make the World Go Away") and Cline ("She's Got You," "I Fall to Pieces"), among many others. Merle Haggard landed a No. 1 single with "It's Not Love (But It's Not Bad)" while Strait scored instant classics with "The Chair" and "Ocean Front Property." Other favorites from his catalog include Vern Gosdin's "Set 'Em Up Joe" and Keith Whitley's "Miami, My Amy." Cochran died on July 15, 2010.
Previous recipients of the Poet's Award include Bill Anderson, Merle Haggard, Harlan Howard and Fred Rose, Don Schlitz and Cindy Walker.