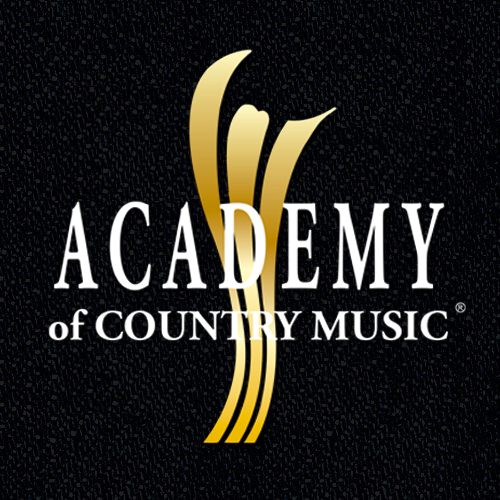 04/18/2011
NEW ELEMENTS & EVENTS DRIVE SUCCESS OF THE WEEK VEGAS GOES COUNTRY® SURROUNDING THE 46th ANNUAL ACADEMY OF COUNTRY MUSIC AWARDS
ENCINO, CA (April 18, 2011) – Superstar artist participation, new events, sponsor support, record fan voting and country music television and radio played a key role in the success of the Week Vegas Goes Country® during the 46th Annual Academy of Country Music Awards week in Las Vegas. The telecast reached approximately 13 million viewers and won the night for the CBS Television Network, driving fans to a record number of 742,000+ votes for Entertainer of the Year and New Artist of the Year combined.
Ratings for the event—for the first-time ever in not one, but two, sold-out venues in Las Vegas—held steady from last year and increased 19% in the key demographic of adults 18-34 and 3% in adults 18-49, growing the number of younger viewers and driving consumer awareness of the genre.
"We are happy to be encouraging the next generation of country music fans to tune in," said Bob Romeo, Chief Executive Officer of the Academy of Country Music. "We take our mission seriously, which is not only introducing new artists to fans with exposure on the telecast, but also introducing new fans to the country music format by inviting them into an amazing television experience."
For the first time ever, pairing superstar artists was a special focus of the Awards telecast with Reba inviting Blake Shelton to co-host, and performances by Jennifer Nettles and Rihanna, Brad Paisley and Alabama, Carrie Underwood and Steven Tyler, Zac Brown Band and James Taylor.
Darius Rucker and ACM Lifting Lives® partnered for a once-in-a-lifetime musical performance to benefit the Vanderbilt Kennedy Center (VKC), pairing 23 ACM Lifting Lives music campers with developmental disabilities with Rucker on the ACM Awards stage to perform "Music from the Heart," a song the campers wrote last summer with ACM Lifting Lives Music Camp songwriters Brett James and Chris Young. The special moment brought tears to the eyes of many watching in-house, and has raised more than $30,000 in 11 days—including approximately 4,000 individual donations of $5 per text.
Donations can be made through May 1 to the Vanderbilt Kennedy Center by texting DREAM to 27722 to make a $5 donation. All proceeds benefit the VKC's mission and research to improve the lives of young adults with developmental disabilities. Donations may also be made online at www.acmliftinglives.org or www.kc.vanderbilt.edu.
The first-ever ACM Fan Jam, attended by more than 7,000 people, was the fans-only live concert event that took place at the Mandalay Bay Events Center during and after the ACM Awards telecast, with remotes into the live Awards for performances by Sugarland, Jennifer Nettles and Rihanna, and newcomer winners Eric Church and The Band Perry. The Band Perry was awarded the fan-voted New Artist of the Year from the Mandalay Bay stage. Fans interacted with host Bill Cody during commercial breaks, and enjoyed merchandise, signed guitar giveaways and performances by Sarah Darling, Bradley Gaskin and Steel Magnolia, along with a non-televised After Jam with performances by The Band Perry, Laura Bell Bundy, Eric Church, Randy Houser, Casey James, Miranda Lambert with Blake Shelton, Little Big Town, David Nail, and Sugarland, hosted by Kristian Bush who also performed two songs with Sugarland's band.
Approximately 45,000 fans crowded the ACM Concerts On Fremont Street Experience sponsored by the Las Vegas Convention and Visitors Authority and Las Vegas Events on two stages on Friday and Saturday night, April 1 and 2, to see headliners Ronnie Dunn and Sara Evans, and performances by Lee Brice, Easton Corbin, Sarah Darling, Brett Eldredge, Randy Houser, Casey James, the JaneDear girls, Steel Magnolia, Thompson Square and Chris Young. Three-time and current ACM National On-Air Personality of the Year Award winner Blair Garner, of After MidNite with Blair Garner, emceed both nights, inviting on-air talent from both local Las Vegas country radio stations, KCYE and KWNR, to join him on one night each.
The second annual USO Concert in Partnership with the Academy of Country Music was held on Saturday, April 2 at Nellis Air Force Base. The free, private concert for the troops and their families featured Luke Bryan, Brett Eldredge, Little Big Town, Miss Willie Brown, Montgomery Gentry, Craig Morgan, Blake Shelton and Sunny Sweeney. The event was emceed by Storme Warren, host of GAC's Headline Country and SiriusXM Highway Channel's Music Row Happy Hour, and was open to all military ID holders and their families.
Also on Saturday at Nellis, the inaugural NRA Country/ACM Celebrity Shoot took place, hosted by Blake Shelton. The 13-station, 50-target sporting clays competition for 19 teams of five shooters—including a celebrity captain—gave prizes to the top three teams. Rascal Flatts' frontman Gary LeVox and the CPrime Team took first place; Shelton and the Starstruck Team took second; Dave Butz and the Washington Redskins Team took third. Additional celebrity participants included: Jessie Abbate, Lee Brice, Ayla Brown, Luke Bryan, Craig Campbell, Randy Couture, Sarah Darling, Due West, Matt Duff, Edens Edge, Brett Eldredge, Andy Griggs, Justin Moore, Montgomery Gentry, Craig Morgan, Jake Owen, Sunny Sweeney, Josh Thompson, Storme Warren and Chuck Wicks.
Nearly 6,000 country music fans attended the sold-out ACM All-Star Jam following the Awards at the MGM Grand, where the impromptu lineup consisted of Jason Aldean, The Band Perry, Dierks Bentley, Savannah Berry, Ash Bowers, Luke Bryan, Jason Michael Carroll, Carters Chord, Easton Corbin, Sarah Darling, Ira Dean, Due West, Sara Evans, Colt Ford, The Harters, JT Hodges, Toby Keith, Justin Moore, Troy Olsen, Rascal Flatts, Vanessa Stabile, Steel Magnolia, Sunny Sweeney, Glen Templeton, Thompson Square, Cowboy Troy, Chuck Wicks and Chris Young.
Album sales and digital downloads were positively impacted from The Week Vegas Goes County, and even the weeks prior, given the Academy's extensive promotions with iTunes' country music sale and push for new artists tied to PEOPLE magazine. Performers on the Awards saw terrific increases, such as Jason Aldean's "Dirt Road Anthem" digital increase of 143% the week following the Awards, and even bolstered sales of older music from performers such as Zac Brown Band, whose Pass The Jar album was down 12% the week before the Awards and up 35% afterwards. Co-host Blake Shelton's sales increased across the board for all his of music, including a 135% digital increase for his first hit, "Austin," from 2001.
"We partnered with PEOPLE and iTunes for a promo tied to the new artist categories starting March 22, and the following week leading up to the Awards iTunes supported us with a massive country sale," explains Brooke Primero, SVP Publicity & Marketing for the Academy. "Typically after the Awards the spike in sales is more visible, so we probably diluted sales results in favor of the longer promotions. Still, we appreciate the partnership with PEOPLE and iTunes and are delighted it drove country music fans to support their favorite artists."
Sponsors played an integral part of the week's success. Westwood One, an Academy corporate partner for almost a decade, brought out 25 radio stations from across the country to participate in radio remotes, driving tune-in and consumer awareness of the Awards. Westwood One also aired original programming around both the ACM Awards and the Girls' Night Out: Superstar Women of Country special which airs this Friday, April 22nd on CBS.
Dr Pepper brought a record number of attendees for the weekend and had a star-studded private concert on Saturday night for them headlined by Lady Antebellum, including Lee Brice, Joe Nichols and Thompson Square.
RAM Trucks also had a big presence at the ACM Awards this year. On Sunday before the awards, artists arrived on the "RAM Red Carpet." RAM Trucks also powered the vote for Entertainer of the Year, both for online and via text, which drew record numbers as more people engaged in the fan voting process. Previous New Artist winner Luke Bryan helped RAM get the word out with stops at Westwood One radio station remotes and in the Great American Country (GAC) "ACM Red Carpet Live" pre-show. RAM Trucks also created commercial spots in the CBS awards telecast and GAC pre-show that highlighted the ACM Awards and encouraged fan voting.
MillerCoors was a major sponsor of the ACM All-Star Jam, among others. Event emcee Shawn Parr invited Pete Coors onstage to welcome the sold-out crowd.
ACM and dick clark productions digital initiatives for 2011 included the "Road to the ACM Awards" webisode series on CBS.com, a new ACM Awards iPhone app, "DUETS," an online series of duets performances between ACM Award-winning artists The Band Perry, Eric Church and Sugarland, and up-and-coming YouTube artists, and a live digital pre-show for the second consecutive year. Live views for the show increased 62% over 2010 and video-on-demand viewership of Academy clips reached 1.5 million viewers.
Radio played a key role in the success of the week, which included 49 country radio stations across the country who partnered with the Academy in the months leading up to the Awards to drive awareness of the telecast by participating in the Academy's Dr Pepper VIP Promos. Stations that participated included KKGO, WUSN, KBWF, KILT, WXTU, WKIS, KMPS, KMLE, KSON, WQYK, KWOF and more.
Radio luminaries Bill Cody, Blair Garner, Shawn Parr and Storme Warren all gave of their time to support Academy events. Cody served as on-site host for the ACM Fan Jam. As mentioned, Garner emceed both nights of ACM Concerts on Fremont Street Experience, and brought After MidNite to the ACM All-Star Jam for interviews. Parr once again voiced the Awards show and the Girls' Night out: Superstar Women of Country special, as well as hosted the ACM All-Star Jam post-Awards event.
Warren, as mentioned, emceed the USO Concert at Nellis Air Force Base, and just prior to the Awards telecast, presented a surprised Zac Brown Band, Alan Jackson and Keith Stegall with trophies for Vocal Event of the Year during the GAC "ACM Red Carpet Live" pre-show.
Great American Country's Suzanne Alexander also surprised Video of the Year award winner Miranda Lambert during the live pre-show, presenting her Award on the red carpet. GAC, the long-time country television partner to the Academy of Country Music, aired "ACM Red Carpet Live" in advance of the telecast. The show had strong growth in key demographics, including increases from 2010 of 50% in adults 25-54, and 60% for adults 18-49.
Radio category winners were honored at an exclusive Academy reception in their honor at the MGM Grand on Saturday, April 2, where Sara Evans presented them with their trophies. The reception was hosted by Bill Mayne, Chairman of the Academy of Country Music and head of Country Radio Broadcasters, and Bob Romeo.
It takes a staggering amount of man hours and teamwork to pull off The Week Vegas Goes Country®, fast facts on the week include:
The 46th Annual Academy of Country Music Awards and ACM Fan Jam included 12 cameras, four of them jib cameras for wide, sweeping stage shots.

More than 700 staff and crew descend on Las Vegas for the week, including teams not only from the Academy but also from dick clark productions, CBS Television Network and various vendors.

Load-in at the MGM Grand Garden Arena began 10 days prior to the live telecast and took nearly 1,300 hours.

This year's Awards featured 2 hosts, 18 acts, 29 special guests and 100+ musicians and background singers – LIVE from 2 of Las Vegas' premier and largest venues, the MGM Grand Garden Arena and the Mandalay Bay Events Center.

For the first time ever, the Awards also included a 10-car team of Las Vegas Police Department escorts to get Reba and Blake between show venues, within minutes.

The RAM Red Carpet included 300 feet of custom-dyed carpet and the event overall included 560 feet of linear signage for step & repeat banners, directionals, etc.

More than 2,200 Chipotle burritos were served through the week to Awards production crew, and more than 8,000 Bulls-Eye BBQ pulled pork sandwiches were served at the ACM All-Star Jam.

Approximately 4,800 credentials were handed out for the Awards and auxiliary events throughout the week.

The first meeting for this year's show was held on April 20, 2010 – just 2 days after the 2010 telecast. Planning is already underway for the 2012 and 2013 shows!

# # #
Media Contact:
Brooke Primero
Academy of Country Music
Ph 818.815.4219
Email brooke@acmcountry.com