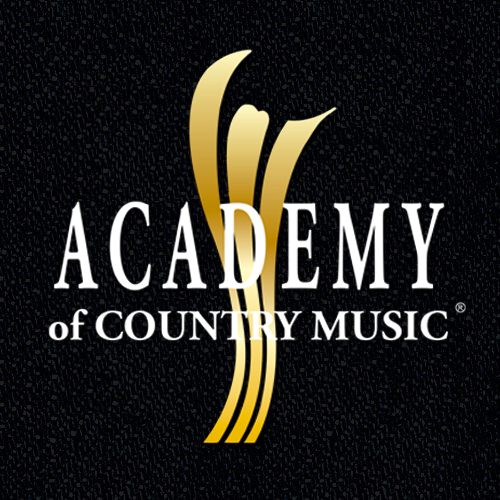 03/31/2011
46th ANNUAL ACADEMY OF COUNTRY MUSIC® AWARDS LIMITED EDITION 'ZINEPAK™ DEBUTS STRONG!
Release Featuring Exclusive Interviews with 30 Country Stars and 24 Songs on 2 CDs Lands In the Top 20 on the Billboard Top Country Albums Chart
ENCINO, CA (March 31, 2011) – The Academy of Country Music Awards storms into the Top 20 on the Billboard Top Country Albums chart this week with the release of its "46th Annual ACM Awards Spotlight 'ZinePak," a limited-edition magazine and music combination created to celebrate this year's Awards.
The compilation is currently the #1 best-selling music product at Walmart.com, and among the top sellers at Walmart stores nationwide.
According to figures released yesterday by Nielsen SoundScan, the 'ZinePak – available exclusively at partner retailer Walmart – tallied enough sales in its first week to debut on several Billboard charts. It bows at #19 on the Billboard Top Country Albums chart, and ranks #6 on the all-genre Compilation Albums chart. This is an especially impressive feat because, while most albums on these charts are available everywhere music is sold, the ACM 'ZinePak was released only though Walmart stores.
Additionally, the 'ZinePak debuts on the Billboard Independent Albums chart at #16, and makes its entry onto the all-genre Billboard Top 200 at #107.
'ZinePak™ is a new music configuration that combines magazines with music. The ACM Awards Spotlight compilation features 24 songs on two CDs, plus a 100-page magazine dedicated to the ACM Awards and country music's hottest young stars. Production of the collection was overseen by upstart New York-based entertainment company 'ZinePak. This release marks the first time that a combination music and magazine product has charted on the Billboard Top Country Albums chart – a wonderful accomplishment for the Academy leading up to the broadcast of its 46th Annual Awards this Sunday on CBS.
The ACM Awards Spotlight was sponsored by longtime ACM supporters Dr Pepper Cherry. A limited number of products were produced, making this a collectible keepsake for ACM fans. The 'ZinePak retails for $7 in stores and online. Its 100-page magazine includes exclusive, candid interviews with more than 30 stars, including Keith Urban, Taylor Swift, Ronnie Dunn, Rodney Atkins, Sara Evans, The Band Perry and Eric Church. It also profiles 13 new artists, whose music can be found on one of the accompanying CDs.
The first of two CDs, called ACM Nominee Spotlight, includes songs from the six artists nominated in the Entertainer of the Year category: Jason Aldean, Toby Keith, Miranda Lambert, Brad Paisley, Taylor Swift and Keith Urban. It also includes songs from five acts nominated in new artist categories: The Band Perry, Easton Corbin, Randy Houser, the JaneDear girls, and Steel Magnolia.

The second CD, entitled Introducing… Country's Music's Brightest New Stars, includes thirteen tracks from some of country music's hottest up-and-coming artists. This release marks the first time many of the artists have released music in a physical format. A complete track listing follows later in this release.
(more)
The 'ZinePak gives fans an inside look at the Academy, including the history behind the organization and the Awards, some of the most decorated artists in its history and the important social and philanthropic activities happening year-round tied to ACM Lifting Lives. It also includes a ballot for fans to choose their picks in each category ahead of the Awards broadcast on April 3, and four fun, vintage-style postcards.
The track listing for the collection is as follows:
DISC ONE: ACM Awards Nominee Spotlight
Taylor Swift, "Mine"
Toby Keith, "Somewhere Else"
Keith Urban, "Without You"
Miranda Lambert, "Airstream Song"
Jason Aldean, "Country Boy's World"
The Band Perry, "Quittin' You"
Easton Corbin, "The Way Love Looks"
The JaneDear girls, "Shotgun Girl"
Randy Houser, "Here With Me"
Steel Magnolia, "Edge of Goodbye"
Brad Paisley, "Water (Live)"
DISC TWO: Introducing… Country Music's Brightest New Stars
Ashton Shepherd, "Look It Up"
Walker Hayes, "Why Wait For Summer"
Craig Campbell, "Family Man"
Thompson Square, "Are You Gonna Kiss Me Or Not"
Josh Kelley, "Georgia Clay"
Tyler Farr, "Camouflage"
Sunny Sweeney, "It Wrecks Me"
Troy Olsen, "Good Hands"
The Harters, "If I Run"
Jennette McCurdy, "Generation Love"
Dave Barnes, "God Gave Me You"
Randy Montana, "1,000 Faces"
Christian Kane, "The House Rules"

The 46th ANNUAL ACADEMY OF COUNTRY MUSIC AWARDS, hosted by Reba and Blake Shelton, honors country music's top talent as well as the industry's hottest emerging artists, is produced for television by dick clark productions and will be broadcast LIVE from the MGM Grand Garden Arena in Las Vegas on Sunday, April 3rd, 2011 at 8:00 PM live ET/delayed PT on the CBS Television Network.