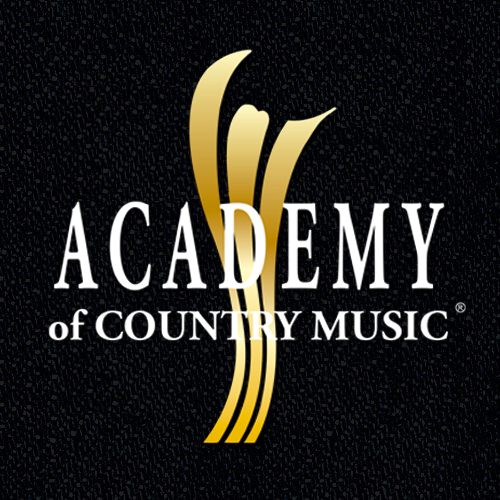 03/31/2011
LUKE BRYAN, CHACE CRAWFORD, CELINE DION, THE JUDDS AND MIRANDA LAMBERT TO PRESENT AT THE 46th ANNUAL ACADEMY OF COUNTRY MUSIC®
TELECAST TO AIR LIVE FROM THE MGM GRAND IN LAS VEGAS
Sunday, April 3, 2011 at 8:00 PM live ET/delayed PT on the CBS Television Network
ENCINO, CA (March 31, 2011) –The Academy of Country Music announced today that Luke Bryan, Chace Crawford, Celine Dion, The Judds and Miranda Lambert are scheduled to present as part of the 46th ANNUAL ACADEMY OF COUNTRY MUSIC AWARDS, hosted by Reba and Blake Shelton. The ceremony, which honors country music's top talent as well as the industry's hottest emerging artists, is produced for television by dick clark productions and will be broadcast LIVE from the MGM Grand Garden Arena in Las Vegas on Sunday, April 3rd, 2011 at 8:00 PM live ET/delayed PT on the CBS Television Network.
Bryan, Crawford, Dion, The Judds and Lambert join previously announced Bethany Hamilton, Julianne Hough, AnnaSophia Robb, Chris Young, Reese Witherspoon, Robert Pattinson, Nancy O'Dell and Ryan Seacrest. In addition, Alabama, Dierks Bentley, Ronnie Dunn, Sara Evans, Martina McBride, Reba, Blake Shelton, Carrie Underwood and Zac Brown Band with James Taylor and Entertainer of the Year nominees Jason Aldean, Toby Keith, Miranda Lambert, Brad Paisley, Taylor Swift and Keith Urban have been announced as performers at the 46th ANNUAL ACADEMY OF COUNTRY MUSIC AWARDS.
Presenters:
Luke Bryan, the reigning 2010 ACM New Artist and New Solo Vocalist, released his sophomore album, Doin' My Thing, on Capitol Records Nashville in October 2009, debuting at #2 on the Billboard Country Albums chart. The Gold® certified album includes three consecutive #1 singles- "Do I," "Rain Is A Good Thing" and "Someone Else Calling You Baby." Bryan has just released a new single "Country Girl (Shake It For Me)" from a forth-coming album due out later this summer and is slated to open on the Tim McGraw "Emotional Traffic Tour" kicking off April 8.
Chace Crawford currently stars in the CW hit drama "Gossip Girl." The talented young actor recently wrapped production on Bruce Beresford's film, "Peace, Love and Misunderstanding" where he will star opposite Catherine Keener and Jane Fonda.
Celine Dion is an international pop superstar that has sold over 200 million albums and garnered numerous accolades including five GRAMMY® Awards. Early last year, Celine announced her three-year residency and return to The Colosseum at Caesars Palace, Las Vegas, the world-renowned venue where she was the first to grace its stage. When her first show A New Day… opened on March 25, 2003, it went on to not only become one of the most successful shows in Las Vegas but also redefined the entertainment industry; Celine would become the first artist at the height of her career to stop touring and invite fans to come to her. By the time the show closed on December 15, 2007, more than 3 million fans spanning six continents and 138 countries had seen the show. Celine's brand new show, which opened on March 15th, 2011, has already received widespread critical acclaim from the world's foremost media and entertainment outlets, and is selling out faster than her previous 5 year engagement.
The Judds are the ACM's most award-winning female duo having won Vocal Duo of the Year seven years in a row, 1984 – 1990 and Song of the Year in 1984 for "Why Not Me." Kentucky natives, The Judds, are one of the most successful country music duos of all time - amassing fourteen number-one hits and over 60 industry awards. After launching their career with RCA Records in 1984, The Judds sold 20 million albums in just 6 short years. By 1989, The Judds were one of the top-grossing and most popular touring acts in America. But at the height of their career, Naomi Judd announced she would have to retire from the music business due to health complications. Then, last year Wynonna & Naomi reunited for their final tour, The Last Encore. The Juddsinvited cameras from the Oprah Winfrey Network (OWN) to join them behind the scenes and on separate buses as they prepared for their first tour together in ten years. "The Judds" documentary series debuts on Sunday, April 10th from 9-11pm EST on OWN.
Miranda Lambert leads this year's Academy of Country Music Awards with seven nominations, including Female Vocalist and her first ever nomination for Entertainer of the Year. In addition, Lambert was nominated for Single Record of the Year and Song of the Year for "The House That Built Me" and received two nominations for Video of the Year for "Only Prettier" and "The House That Built Me." She is nominated for Vocal Event of the Year with Sheryl Crow and Loretta Lynn for "Coal Miner's Daughter." Lambert is the reigning ACM Female Vocalist of the Year.