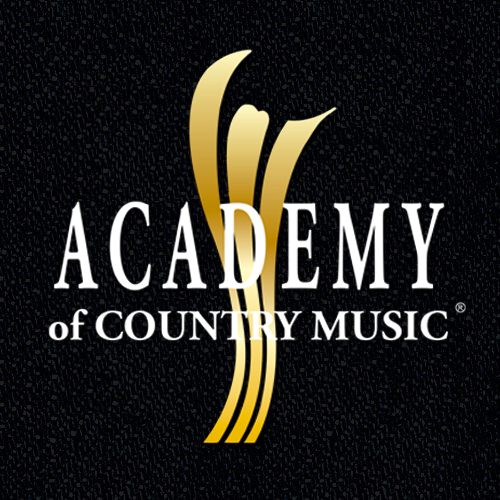 03/21/2011
ALABAMA, DIERKS BENTLEY, RONNIE DUNN, SARA EVANS, MARTINA MCBRIDE, REBA, BLAKE SHELTON, CARRIE UNDERWOOD AND ZAC BROWN BAND WI
Nancy O'Dell and Ryan Seacrest Scheduled as Presenters
TELECAST TO AIR LIVE FROM THE MGM GRAND IN LAS VEGAS
Sunday, April 3, 2011 at 8:00 PM live ET/delayed PT on the CBS Television Network
ENCINO, CA (March 21, 2010) –The Academy of Country Music announced today that Alabama, Dierks Bentley, Ronnie Dunn, Sara Evans, Martina McBride, Reba, Blake Shelton, Carrie Underwood and Zac Brown Band with James Taylor are scheduled to perform as part of the 46th ANNUAL ACADEMY OF COUNTRY MUSIC AWARDS, co-hosted by Reba and Blake Shelton. In addition, Nancy O'Dell and Ryan Seacrest are scheduled as presenters. The ceremony, which honors country music's top talent as well as the industry's hottest emerging artists, is produced for television by dick clark productions and will be broadcast LIVE from the MGM Grand Garden Arena in Las Vegas on Sunday, April 3rd, 2011 at 8:00 PM live ET/delayed PT on the CBS Television Network.
These artists join previously announced performers, Entertainer of the Year nominees Jason Aldean, Toby Keith, Miranda Lambert, Brad Paisley, Taylor Swift and Keith Urban.
Performers:
Alabama has won an astounding twenty ACM Awards including six times for Vocal Group of the Year, five times for Entertainer of the Year and was named Artist of the Decade in 1988. Alabama will perform with Entertainer of the Year nominee Brad Paisley.
Dierks Bentley is nominated for Album of the Year for Up on the Ridge. Bentley won New Artist of the Year in 2003.
Ronnie Dunn helped define the country landscape over the past twenty years as one half of the most successful duo in country music history. He now builds on his 30-million selling album history as part of Brooks & Dunn, with his Arista Nashville solo debut album, slated for release later this year. The album's stirring first single, "Bleed Red," is available now.
Sara Evans debuted at #1 on Billboard's Top Country Albums chart this past week with the release of her sixth studio album, Stronger, featuring her current smash, the RIAA-certified Gold Digital Single, "A Little Bit Stronger." A past ACM Award winner as Top Female Vocalist, Evans' chart-topping career includes more than five million albums sold and such #1 hits as "Suds in the Bucket," "A Real Fine Place to Start," "No Place That Far," and "Born to Fly."

Martina McBride is a three-time Female Vocalist and was also awarded the Humanitarian Award in 2003 for her charitable work. During the Girls' Night Out: Superstar Women of Country McBride will be honored once again by the ACM Lifting Lives for her dedication to raising social consciousness of domestic violence and encourage female empowerment through songs.
Reba has won twelve ACM Awards including seven wins for Female Vocalist of the Year and was awarded the first-ever annual Academy of Country Music/The Home Depot Humanitarian Award for her outstanding philanthropic work. This marks Reba's thirteenth time hosting the show.
Blake Shelton will make his debut, this year, as an ACM Award co-host with Reba. Shelton has been nominated for three ACM Awards and won his first ACM award last year for Vocal Event of the Year for his No. 1 hit single "Hillbilly Bone," which features longtime friend Trace Adkins.
James Taylor – Over the course of his career, Taylor has sold some forty million albums and has earned forty gold, platinum and multi-platinum awards. As a recording and touring artist inducted into both the Rock 'n' Roll Hall of Fame and the prestigious Songwriter's Hall of Fame, Taylor has set a precedent for singer/songwriters and blazed a path to which countless numbers of earnest young musicians have since aspired.
Carrie Underwood is nominated for Female Vocalist of the Year. Having won a total of ten ACM Awards, Underwood is the two-timing reigning Entertainer of the Year and has won Female Vocalist three times.
Zac Brown Band is nominated for five awards including Vocal Group of the Year and Album of the Year. Zac Brown Band is also nominated for Song of the Year, Single Record of the Year and Vocal Event of the Year for "As She's Walking Away" featuring Alan Jackson. Zac Brown Band will perform "Colder Weather" at the ACM Awards with one of their idols, James Taylor.
Presenters:
Nancy O'Dell, "Entertainment Tonight's" Emmy Award-winning journalist, has proven to be a force in all areas of her career as a host, author, producer and entrepreneur. Currently Special Correspondent, O'Dell will assume the role of co-anchor of "Entertainment Tonight" after Mary Hart ends her final season in May 2011.
Ryan Seacrest is at the forefront of the media and entertainment industry. Seacrest is celebrated internationally as host of "American Idol," and hosts and produces E! News and its red carpet awards show coverage. He also serves as an executive producer and co-hosts "Dick Clark's New Year's Rockin' Eve with Ryan Seacrest."
About the Academy of Country Music Awards
The 46th Academy of Country Music Awards is dedicated to honoring and showcasing the biggest names and emerging talent in the country music industry. The show is produced for television by dick clark productions and will be broadcast LIVE from the MGM Grand Garden Arena in Las Vegas Sunday, April 3, 2011 at 8:00 PM live ET/delayed PT on the CBS Television Network. Orly Adelson and R.A. Clark are executive producers. Barry Adelman is producer, and Bob Bardo is the executive in charge of production. Bob Romeo is executive producer for the Academy of Country Music. For more information, please visit www.acmcountry.com.