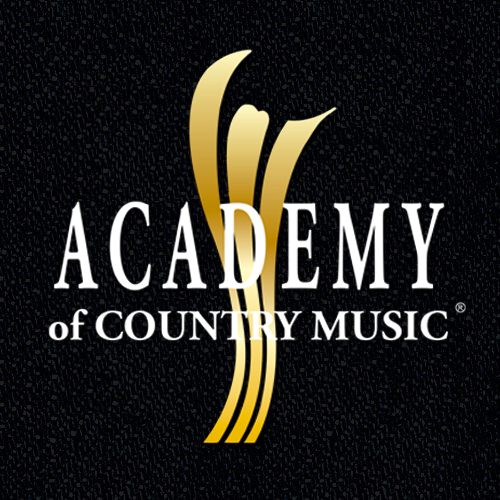 09/20/2010
ARTISTS, INDUSTRY AND COUNTRY FANS ATTEND 4th ANNUAL ACM HONORS
VIEW VIDEO HERE
Country music fans, Music City talent and industry elite turned out in force tonight for the Academy of Country Music's 4th Annual ACM Honors, an evening dedicated to recognizing the special honorees and off-camera category winners from the 45th Annual Academy of Country Music Awards. The sold-out event, hosted by Lee Ann Womack for the second time, was held in Nashville at the historic Ryman Auditorium.
The evening was a mix of live music, historical video retrospectives and current video tributes and interviews with industry veterans honoring Special Awards recipients Rod Essig, Marty Robbins, Don Schlitz, Mel Tillis, Keith Urban, Cindy Walker and the film Crazy Heart, winners of the MBI (Musician, Bandleader, Instrumentalist) categories Stuart Duncan, Shannon Forrest, Paul Franklin, Dann Huff, Brent Mason, Justin Niebank, Michael Rhodes, Michael Rojas and Randy Scruggs and winners of the Industry Awards categories, Todd Boltin, Variety Attractions, Inc., Brian O'Connell, Live Nation, Billy Bob's Texas (Ft. Worth, TX), Green Valley Ranch Resort, Spa and Casino (Las Vegas, NV) and Sommet Center later renamed the Bridgestone Arena (Nashville, TN).
Artists who performed in tribute to honorees included:
Buxton Hughes, performing "Big Blue Sky" for Rod Essig
Mary Chapin Carpenter & Don Schlitz, performing Don Schlitz's "He Thinks He'll Keep Her"
Larry & Steve Gatlin with Ronny Robbins, performing Marty Robbins' "El Paso"
Martina McBride performing "In My Daughters Eyes" for Rod Essig
John Rich, performing Mel Tills' "Coca Cola Cowboy"
Kenny Rogers, performing Don Schlitz's "The Gambler" and Mel Tills' "Ruby, Don't Take Your Love To Town"
The Secret Sisters performing Cindy Walker's "Dream Baby (How Long Must I Dream)"
Marty Stuart with Kenny Vaughan and Paul Martin of The Fabulous Superlatives, along with Woody Paul and Joey The Cow Polka King, from Riders in The Sky, performing Marty Robbins' "Big Iron"
Randy Travis, performing a medley of Don Schlitz's "On The Other Hand" and "Forever and Ever, Amen"
Lee Ann Womack, performing Cindy Walker's "You Don't Know Me"
MBI winners Stuart Duncan, Shannon Forrest, Brent Mason, Michael Rhodes, and Michael Rojas performing Earl Scruggs' "Passin' Thru"
In addition, reigning ACM Top New Artist Luke Bryan presented the Industry awards, two-time ACM Award winning producer Frank Liddell presented the MBI awards and ACM Milestone Award Winner Kix Brooks presented the Jim Reeves International Award. Jerry Lawrence & Molly Dusenberry, nieces of Cindy Walker, accepted on Walker's behalf. Ronny Robbins, son of Marty Robbins, accepted on Robbins' behalf. Brian Philips, CMT President and co-executive producer of Crazy Heart soundtrack, accepted on behalf of production companies, Informant Media and Butcher's Run Films for Crazy Heart.
Video tribute participants included Bobby Bare, Ray Benson, Dierks Bentley, Connie Bradley, Terry Bradshaw, Deana Carter, Peter Cooper, Little Jimmy Dickens, Greg Essig, Alana Grace, Heart, Gayle Holcomb, Toby Keith, Tim McGraw, Barbara Mandrell, Robert K. Oermann, Brad Paisley, Burt Reynolds, LeAnn Rimes, Becca Stevens, Pam Tillis and Jody Williams.
The Academy of Country Music Special Awards are voted on by the ACM Board of Directors and are awarded during years where the Board of Directors feels there are clear and deserving candidates. The evening's honorees included:
SPECIAL AWARDS
Jim Reeves International Award:
Keith Urban received the Jim Reeves International Award, presented to an individual for outstanding contributions to the acceptance of country music throughout the world. Urban, who was born in New Zealand and raised in Australia, has achieved international superstar status since he moved to Nashville in 1992. A six-time ACM Award winner, Urban is known for his many hits including several chart-toppers such as "Somebody Like You," "You'll Think of Me," "Making Memories Of Us" and "Sweet Thing." He continues to be a global music sensation, sharing his passion for country music around the world as one of the hottest touring acts in music. Urban's recent world tours have taken his show to six countries on three different continents where he has played to packed houses. Past recipients of the Jim Reeves International Award include Garth Brooks, Dick Clark, Roy Clark, Merv Griffin, Charlie Nagatani, Buck Owens and Dolly Parton, among others.
Cliffie Stone Pioneer Award:
Marty Robbins and Mel Tillis received the Cliffie Stone Pioneer Award honoring individuals who are pioneers in the country music genre. Robbins charted his first No. 1 single, "I'll Go On Alone," in 1953 and began an illustrious career that lasted four decades. Robbins was a master at performing all types of musical styles, from the teenage fare of "A White Sport Coat (And a Pink Carnation)" to the 7-week No.1 gunfighter ballad "El Paso." He dabbled in rockabilly and Hawaiian music while also charting country hits like "Don't Worry," "Devil Woman" and "My Woman, My Woman, My Wife." Robbins was inducted into the Country Music Hall of Fame in 1982 and passed away two months later.
Tillis earned his first writing deal after country star Webb Pierce took the Tillis-penned tune "I'm Tired" to No. 3. Tillis crafted several more hits for Pierce ("I Ain't Never") as well as Bobby Bare ("Detroit City"), Ray Price ("One More Time") and Kenny Rogers and the First Edition ("Ruby, Don't Take Your Love to Town"). The songwriter charted his own first Top 40 hit with "The Violet and a Rose" and continued to perform his own songs, charting the hits "Wine," "Stateside," "Life Turned Her That Way," "Good Woman Blues," "Coca Cola Cowboy" and "I Ain't Never," which gave him his first No. 1 hit in 1972. Tillis wrote hits for Nashville's new generation, such as "Honey (Open That Door)" for Ricky Skaggs and "Diggin' Up Bones" for Randy Travis. Tillis continues to perform today and was inducted into the Grand Ole Opry cast in 2007.
Past recipients of the Cliffie Stone Pioneer Award include Alabama, Johnny Cash, Charlie Daniels, Merle Haggard, George Jones, Brenda Lee, Loretta Lynn, Willie Nelson, The Oak Ridge Boys, Dolly Parton, Charley Pride, Jerry Reed, Tex Ritter, Kenny Rogers, Randy Travis, Conway Twitty, Porter Wagoner, Hank Williams, Sr., Hank Williams Jr. and Bob Wills, among others.
Poet's Award:
Don Schlitz and Cindy Walker received the Poet's Award, which honors songwriters for outstanding musical and/or lyrical contributions throughout their careers in the field of country music.
One of Schlitz's first cuts as a songwriter, a story song he titled "The Gambler," was recorded by Kenny Rogers and became a massive crossover hit. From there Schlitz went on to find great success co-writing with Paul Overstreet for a new artist named Randy Travis. Schlitz co-wrote some of Travis' biggest hits, including "On the Other Hand" and "Forever and Ever Amen," which won back-to-back ACM Song of the Year awards in 1986 and 1987. Schlitz also crafted Keith Whitley's signature hit, "When You Say Nothing at All." A Grammy winner and member of the Nashville Songwriters Hall of Fame, Schlitz has also penned hits for The Judds ("Rockin' With the Rhythm of the Rain") and Reba McEntire ("One Promise Too Late"). He was commissioned by President George H.W. Bush to write the theme song for the national "Points of Light" program. The song, "Point of Light," became a Top 5 country hit for Randy Travis.
Walker's career launched when the legendary Bing Crosby recorded her song "Lone Star Trail," which became a Top 10 hit. That break began a 13-year stint in Hollywood, where Walker appeared in and wrote songs for Western films. Western Swing legend Bob Wills recorded more than 50 of Walker's songs, including "Cherokee Maiden," "Bubbles in My Beer" and "You're From Texas." Walker went on to pen hits for Johnny Bond, Ernest Tubb, Hank Snow, Webb Pierce, Gene Autry, Jim Reeves and Eddy Arnold. It was Arnold who pitched her the song title "You Don't Know Me," which Walker turned into one of the most enduring country hits. The tune has been recorded by many artists, including Ray Charles. After Walker's death in 2006 she willed the rights to her body of work to the Country Music Hall of Fame. Previous recipients of the Poet's Award include Bill Anderson, Merle Haggard, Harlan Howard and Fred Rose.
Tex Ritter Award:
Crazy Heart recieved the Tex Ritter Award, given to a movie released and/or receiving major exposure during the preceding calendar year, featuring or utilizing country music. The romantic drama stars Academy Award-winner Jeff Bridges as "Bad Blake," a broken down country singer/songwriter who wants to turn his life around after establishing a relationship with a young journalist named Jean, played by Oscar nominee Maggie Gyllenhaal. Bad Blake's professional career starts to look up when he reconnects with his old band member Tommy Sweet (Collin Farrell), who wants Blake to write songs for him. The movie soundtrack, produced by T Bone Burnett, featured work by late guitarist Stephen Bruton. The original song "The Weary Kind," performed and written by country singer/songwriter Ryan Bingham, won both the Golden Globe and the Oscar in 2010.
Crazy Heart is produced by Scott Cooper, Robert Duvall, Rob Carliner, Judy Cairo and T Bone Burnett and is executive produced by Jeff Bridges, Michael A. Simpson, Eric Brenner and Leslie Belzberg. The film is directed by Scott Cooper. The studio production companies for Crazy Heart are Informant Media and Butcher's Run Films. Past recipients of the Tex Ritter Award include Beer For My Horses, The Best Little Whorehouse in Texas, O'Brother, Where Art Thou, Sweet Dreams and Walk the Line, among others.
Mae Boren Axton Award:
Rod Essig recieved the Mae Boren Axton Award, which is given in recognition of years of dedication and service by an outstanding individual to the Academy of Country Music. Former ACM Chairman Essig started his expansive career in the music industry as vice president and co-owner of Variety Artists International, a booking agency based in Minneapolis. In 1992, Essig joined Creative Artists Agency in Los Angeles before moving to Nashville, where he was instrumental in opening the agency's Music City operation. Essig currently steers the careers of some of country's biggest acts, including Tim McGraw, Reba McEntire, Martina McBride and LeAnn Rimes. He has served on the Academy's board of directors in various capacities for 14 years. During his tenure as chairman, the Academy rebranded and re-launched its charitable arm, ACM Lifting LivesTM, as well as expanded its reach in the digital realm with fan voting for the Entertainer of the Year and Top New Artist categories and increased its presence on television with the top-rated George Strait: ACM Artist of the Decade All Star Concert special. Essig has been a key supporter of the ACM Chairman's Ride since its inception in 2004. Past recipients of the Mae Boren Axton Award include Jack Lameier, Marge Meoli, Ray Pilzak, Gaynelle Pitts, Gene Weed and David Young.
MBI & INDUSTRY AWARDS
The winners of the MBI and Industry Awards are voted based on Academy of Country Music ballots in their respected category. Honorees included:
Winners of the MBI (Musician/Bandleader/Instrumentalist) categories:
Stuart Duncan - Top Fiddle Player of the Year
Shannon Forrest - Top Percussionist/Drummer of the Year
Paul Franklin - Top Steel Guitar Player of the Year
Dann Huff - Producer of the Year
Brent Mason - Top Guitarist of the Year
Justin Niebank - Audio Engineer of the Year
Michael Rhodes - Top Bass Player of the Year
Michael Rojas - Top Piano/Keyboard Player of the Year
Randy Scruggs - Top Specialty Instrument(s) Player of the Year
Winners of the Industry Awards categories:
Todd Boltin, Variety Attractions, Inc. - Don Romeo Talent Buyer of the Year
Brian O'Connell, Live Nation - Promoter of the Year
Billy Bob's Texas (Ft. Worth, TX) - Nightclub of the Year
Green Valley Ranch Resort, Spa and Casino (Las Vegas, NV) - Casino of the Year
Sommet Center - renamed Bridgestone Arena (Nashville, TN) - Venue of the Year