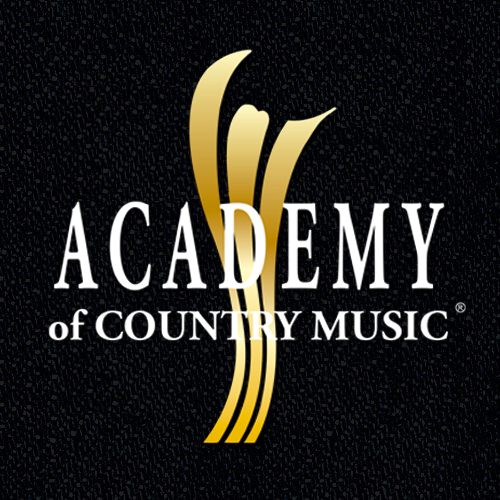 06/27/2011
2017 Special Awards Winners
ACM Cliffie Stone Icon Award:
George Strait With 61 No. 1 singles under his belt, George Strait has captivated the charts for longer than any other artist in any genre. Winning his first ACM Award for 1984's Male Vocalist of the Year, "King George" went on to build his country kingdom one great song at a time. Now-classic hits like "Amarillo by Morning," "All My Ex's Live in Texas," "The Fireman," "The Chair" and "Give It Away" established Strait's smooth voice and no-nonsense style, making his live show a must-see event. Strait is one of the best-selling artists of all time with 100 million albums sold worldwide. He was inducted into the Country Music Hall of Fame in 2007 and was named the Academy's Dick Clark Artist of the Decade in 2009. Though he officially retired from the road after his Cowboy Rides Away tour wrapped in 2014, Strait continues to pack houses at T-Mobile Arena in Las Vegas with his "2 Nights of Number 1s" show featuring all his number one hits performed live.
ACM Poet's Award - Living
Willie Nelson Willie Nelson is an American treasure, and the songs he has written will stand the test of time. Writing since the age of six, the Texas native has penned tunes that are part of the very foundation of country music. His credits as a songwriter include classics for other artists including "Crazy" (Patsy Cline), "Funny How Time Slips Away" (Ray Price) and "Hello Walls" (Faron Young). He co-wrote the outlaw anthem "Good-Hearted Woman" with his friend Waylon Jennings. Nelson's signature song, "On the Road Again," won the Grammy for Best Country Song in 1980. Willie was inducted into the Nashville Songwriters Hall of Fame in 1973 and the Songwriters Hall of Fame in 2001.
Toby Keith Toby Keith has sold more than 40 million albums worldwide and is routinely cited as one of country's top businessmen with bars, restaurants, race horses and golf courses to his name, but it's his accolades as a songwriter than mean the most to the Oklahoma native. Keith began writing as a teenager and charted his first self-penned No. 1 with his debut single, "Should've Been a Cowboy." Since then, he has pretty much ignored the Nashville tradition of cutting Music Row writers' songs and personally written or co-written just about every song he's ever recorded. Among the highlights of his two-decade hit-making career are blue-collar anthems "How Do You Like Me Now," "Beer for My Horses," "I Love This Bar" and "American Soldier." A 12-time ACM Award winner, Keith was inducted into the Songwriters Hall of Fame in 2015.
ACM Poet's Award - Posthumous:
Shel Silverstein The late Shel Silverstein is known the world over as the offbeat poet and cartoonist behind beloved children's books Where the Sidewalk Ends and The Giving Tree, but he was also an accomplished songwriter. Silverstein penned inventive songs about unusual characters for a variety of artists, including "One's On the Way" for Loretta Lynn, "Marie Laveau" for Bobby Bare and the classic rock anthem "Cover of the Rolling Stone" for Dr. Hook. He brought his madcap imagination to the song, "A Boy Named Sue," which became a No. 1 hit for Johnny Cash. The song won the 1969 Grammy for Best Country Song. Silverstein died of a heart attack in 1999 at the age of 68. He was posthumously inducted into the Nashville Songwriters Hall of Fame in 2002.
ACM Mae Boren Axton Award:
Bob Kingsley One of the most recognizable radio voices in the world, Bob Kingsley has been a friend to both country fans and country artists for generations. As host and executive producer of Bob Kingsley's Country Top 40, the Texas resident has been inducted into both the Country Music DJ Hall of Fame and the National Radio Hall of Fame. Early in his career as a young disc jockey at KFOX in Los Angeles, Kingsley became involved with the fledgling Academy of Country and Western Music, which would eventually be called the Academy of Country Music. He won the Academy's On-Air Personality of the Year award for 1966 and 1967. He was first elected to the Academy's board of directors in 1967. He has since won a third ACM trophy for National On-Air Personality of the Year (2006) and continues to serve on the board today, making Kingsley the Academy's longest-serving board member.
Reba McEntire For more than 30 years Reba McEntire has been an enthusiastic supporter of the Academy of Country Music. Hosting her first ACM Awards in 1986 at Knott's Berry Farm, McEntire has returned to the ACM stage as a host for a record 14 times----eight of those solo. A 14-time ACM Award winner (including 7 as ACM Female Vocalist of the Year), Reba has also been an avid supporter of the Academy's charitable efforts, donating her time and talents to numerous ACM specials and other events supporting ACM Lifting Lives. In 2017, Reba partnered with the Academy and Omaze to offer a fan a chance to meet her backstage in Vegas, with proceeds from the auction going to ACM Lifting Lives.
ACM Gary Haber Lifting Lives Award:
Dolly Parton Dolly Parton has held many titles over her storied 50-year career – singer, songwriter, actress, legend---but philanthropist is one that is close to her heart. Since her earliest days of stardom, Dolly has used her celebrity to support the causes she loves most. The Dolly Parton Imagination Library has to date provided 100 million books to preschool children in the United States, Canada and the United Kingdom. In 2016, Parton stepped up to raise money for victims of the massive wildfires in her native East Tennessee. Hosting Smoky Mountains Rise, a three-hour telethon, Dolly helped raise more than $10 million for the Dollywood Foundation's My People Fund, which provided money for temporary housing for families that lost their homes in the fires..
ACM Merle Haggard Spirit Award:
Eric Church Over 12 years and five studio albums, Eric Church has established himself as an artist who stays true to an uncompromising path. As an intense performer and songwriter, he has brought to life the eternal themes of life, love and heartbreak in his own hellraising way through songs like "Smoke a Little Smoke," "Springsteen," "Give Me Back My Hometown" and "Record Year." He has also bucked convention in the way his recorded and live music is delivered. He surprised fans—and the media—with his 2015 album, Mr. Misunderstood, which landed in the mailboxes of his fan club members without any promotion first before going out to the general public and the media the next day. For the 2017 60-city "Holdin' My Own Tour," Church went out solo without a support act and played two sets himself. Church holds five ACM awards, including Album of the Year, Vocal Event of the Year, Video of the Year, New Solo Vocalist of the Year and the ACM Jim Reeves International Award.
ACM Gene Weed Milestone Award:
Kelsea Ballerini Kelsea Ballerini went straight to the top of the charts with her first single, 2014's "Love Me Like You Mean It." Her self-penned debut was just the beginning of her winning streak. Her next two singles, 2015's "Dibs" and 2016's "Peter Pan," also went to No. 1, making Ballerini the first female solo artist to have three consecutive No. 1 singles from a debut album since Wynonna Judd in 1992. Ballerini was named the ACM New Female Vocalist of the Year for 2015, was nominated for Best New Artist at the 59th Grammy Awards and came in at No. 2 on the Forbes "30 Under 30 – Music" list. Having wrapped up her first headlining tour, aptly titled "The First Time Tour," Ballerini is currently working on a new album and is hitting the road with Thomas Rhett on his 2017 Home Team Tour.
ACM Tex Ritter Award:
Nashville Now in its fifth season, Nashville continues to tell Music Row's stories to a world-wide audience. Airing domestically on CMT and Hulu, the hour-long drama is seen in 225 territories around the globe. Main characters Deacon Clayborne, Will Lexington, Avery Barkley, Gunnar Scott and Scarlett O'Connor have made real-life music stars out of actors Charles Esten, Chris Carmack, Jonathan Jackson, Sam Palladio and Claire Bowen. The cast has released 17 soundtrack albums on Big Machine Records and has toured regularly, playing to sold-out crowds in both the United States and abroad. The show has been credited as part of the recent tourism boom in the city of Nashville, which has seen an amazing increase in visitors over the past five years.