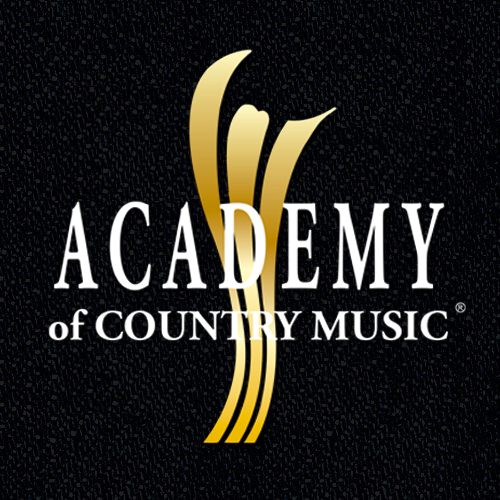 10/18/2016
ACADEMY OF COUNTRY MUSIC® ANNOUNCES NEW OFFICERS AND NEW BOARD OF DIRECTORS FOR 2016-2017
ACADEMY OF COUNTRY MUSIC® ANNOUNCES
NEW OFFICERS AND NEW BOARD OF DIRECTORS FOR 2016-2017
ENCINO, CA (October 18, 2016) – The Academy of Country Music® is announcing the newly elected Officers and Board of Directors for the 2016-2017 term. Newly elected officers include Chairman Ken Tucker, President Ben Vaughn, Vice President Duane Clark, Treasurer Carmen Romano, Parliamentarian Paul Moore, Sergeant-at-Arms Tim DuBois and Secretary Tommy Moore.
This year, all 13 qualifying professional categories were elected by the Academy's membership. In addition to those elected, director-at-large positions have been appointed by Chairman Ken Tucker, President Ben Vaughn and Vice President Duane Clark. Directors are elected from each category based on the number of members in that category. Each director serves staggered two-year terms, with half the board membership changing each year.
Newly elected members of the Board of Directors include (full board listing with categories also attached):
Jessi Alexander
Lori Badgett, City National Bank
Lee Brice
Buddy Cannon, Cannon Productions
Tom Forrest, taillight
Brad Garrett, Police Productions
Mary Hilliard Harrington, Red Light Management
Jerry Hufford, Buck Owens' Enterprises
Bob Kingsley, Bob Kingsley's Country Top 40
Frank Liddell, Carnival Music
Cindy Mabe, Universal Music Group Nashville
John Marks, Spotify
Ebie McFarland, Essential Broadcast Media
Lee Thomas Miller
Curt Motley, UTA
Brian O'Connell, Live Nation
Tim Roberts, CBS Radio
Troy Vollhoffer, PGP/Country Thunder Music Festivals
Newly appointed members of the Board of Directors include:
Bobby Bones, The Bobby Bones Show
Charlie Cook, Cumulus
George Couri, Triple 8 Management
Kele Currier, ASCAP
Chris Farren, Combustion Music
Leslie Fram, CMT
Jay Frank, Universal Music Group
Ali Harnell, AEG Live
Jimmy Harnen, Big Machine Label Group
Shannan Hatch, SESAC
Jon Loba, Broken Bow Music Group
Harry Lyons, G-Major Management
Shawn McSpadden, Red Light Management
Rod Phillips, iHeartMedia
Liz Rose, Liz Rose Music
Kimberly Schlapman
Lane Wilson, WME
"As I look over the names of our new board members as well as those of our current and returning representatives, I'm impressed with the wide variety of industry leaders that have stepped up to share their time and talents with the Academy. We are fortunate to have such commitment from this dedicated group," said Tucker. "As we strive to move the Academy ever forward, it is encouraging and comforting to know these talented individuals are behind that effort."
About the Academy of Country Music®
Founded in Southern California in 1964, the ACADEMY OF COUNTRY MUSIC® (ACM) is a fan-focused artist and industry-driven organization, providing the financial resources to ensure the on-going philanthropic work of ACM LIFTING LIVES®, the charitable arm of the Academy which works to improve lives through the power of music. The Academy has a rich history in the entertainment industry, having been founded when Southern California was a hotbed of emerging country music and when Westerns were a staple of television programing and film production. Comprised of more than 4,900 professional members nationwide, the ACM is headquartered in Encino, Calif. For more information, log onto www.ACMcountry.com or www.ACMLiftingLives.org.
# # #
ACADEMY OF COUNTRY MUSIC
BOARD OF DIRECTORS 2016-2017
OFFICERS
Chairman Ken Tucker, Apple
President Ben Vaughn, Warner/Chappell Nashville
Vice President Duane Clark, FBMM
Treasurer Carmen Romano, FBMM
Parliamentarian Paul Moore, PGM Connections, LLC.
Sergeant-at-Arms Tim DuBois, Artist Management Partners
Secretary Tommy Moore, Academy of Country Music
AFFILIATED
Lori Badgett, City National Bank
Tony Brown, TBE
Buddy Cannon, Cannon Productions
Michael Knox, Music Knox / peermusic Nashville
John Marks, Spotify
ARTIST/ENTERTAINER/MBI
Lee Brice
Dustin Lynch
Kimberly Perry
Cole Swindell
CLUB/CASINO/CONCERT-VENUE OPERATOR
Roger Gearhart, Graham Brothers Entertainment
Jerry Hufford, Buck Owens' Enterprises
Troy Vollhoffer, PGP/Country Thunder Music Festivals
Ed Warm, Joe's Live
COMPOSER
Jessi Alexander
Lee Thomas Miller
MANAGER
Mary Hilliard Harrington, Red Light Management
Enzo DeVincenzo, Red Light Management / 377 Management
Chris Parr, MAVERICK
MEDIA/PUBLIC RELATIONS
Ebie McFarland, Essential Broadcast Media
MUSIC PUBLISHER/PRO
Frank Liddell, Carnival Music
Rusty Gaston, THiS Music
ON-AIR PERSONALITY
Bob Kingsley, Bob Kingsley's Country Top 40
RADIO
Tim Roberts, CBS Radio
RECORD COMPANY
Byron Gallimore, Streamsound
Cindy Mabe, Universal Music Group Nashville
David Macias, Thirty Tigers
Peter Strickland, Warner Music Nashville
TALENT AGENT
Curt Motley, United Talent Agency
TALENT BUYER/PROMOTER
Brad Garrett, Police Productions
Brian O'Connell, Live Nation
TV/MOTION PICTURE
Tom Forrest, taillight
DIRECTORS AT LARGE
Chuck Aly, Country Aircheck
Bobby Bones, The Bobby Bones Show
Bradley Collins, BMI
Charlie Cook, Cumulus
George Couri, Triple 8 Management
Kele Currier, ASCAP
Crystal Dishmon, Shopkeeper Management
Kerri Edwards, KPentertainment
Chris Farren, Combustion Music
Pete Fisher, Grand Ole Opry
Leslie Fram, CMT
Jay Frank, Universal Music Group
Brandon Gill, Morris Higham Management
Ali Harnell, AEG Live
Jimmy Harnen, Big Machine Label Group
Mark Hartley, Fitzgerald Hartley Co.

Shannan Hatch, SESAC
Pat Higdon, Patrick Joseph Music
Greg Hill, Hill Entertainment Group
Gayle Holcomb, WME
T.K. Kimbrell, T.K.O. Artist Management
Jon Loba, Broken Bow Music Group
Harry Lyons, G-Major Management
Greg McCarn, Black River Records
Doc McGhee, McGhee Entertainment
Shawn McSpadden, Red Light Management
Daniel Miller, Red Light Management / Fusion Music
Rod Phillips, iHeart Media
Fran Romeo, Romeo Entertainment Group
Liz Rose, Liz Rose Music
Kimberly Schlapman
Lane Wilson, WME
PAST CHAIRS
Paul Barnabee, Sony Music Nashville
Darin Murphy, CAA
Ken Robold, Sony Music Nashville
Butch Waugh, Studio2bee
Bill Mayne, Country Radio Broadcasters
Rod Essig, CAA
Media Contact:
Brooke Primero
Academy of Country Music
Ph 818.815.4219
brooke@acmcountry.com