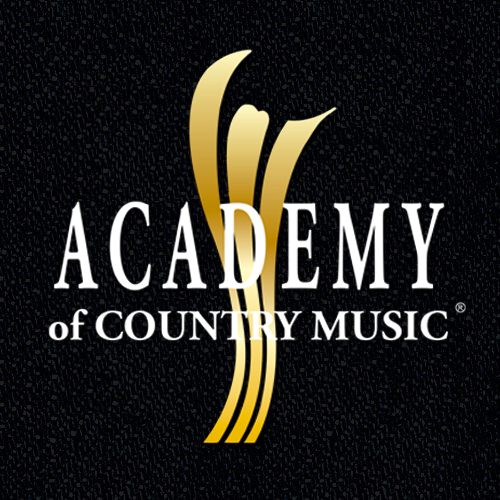 03/29/2011
2016 Special Awards Winners
Career Achievement Award:
Glen Campbell Over the course of six decades and 45 million records sold, Glen Campbell blazed a trail as one of country music's most diverse entertainers. His blend of country and pop sounds in the "60s and "70s resulted in the classics "Gentle on My Mind," "By the Time I Get to Phoenix," "Wichita Lineman," and "Rhinestone Cowboy," just a few of his 29 Top 10 singles. His lauded career earned 10 Academy of Country Music awards, including the 1998 Cliffie Stone Pioneer Award, and induction into the Country Music Hall of Fame. Campbell also flourished as a first-call session guitarist, performing with the Wrecking Crew, and contributing to iconic songs by the Beach Boys (Pet Sounds album), The Righteous Brothers ("You've Lost That Lovin' Feeling") and The Monkees ("I'm a Believer"). Born the son of an Arkansas sharecropper, Campbell's combination of talent and personality made him successful as an actor in True Grit alongside John Wayne, and as host of his popular television show, The Glen Campbell Goodtime Hour. In recent years, Campbell faced his struggle with Alzheimer's disease head-on, launching a farewell tour and documenting it in the acclaimed 2014 film, Glen Campbell: I'll Be Me. A song featured in the documentary, "I'm Not Gonna Miss You," was co-written by Campbell and won the 2015 Grammy Award for Best Country Song and was also nominated for Best Original Song at the 2015 Academy Awards.
Cliffie Stone Pioneer Award:
Crystal Gayle Crystal Gayle traversed new territory as the first female country artist to achieve platinum album sales with her 1977 project We Must Believe in Magic, containing her crossover smash "Don't It Make My Brown Eyes Blue." The Kentucky native and younger sister of Loretta Lynn has been connecting with fans of country-pop for five decades, starting with the release of her debut single in 1970. Often working with hit-making producer Allen Reynolds, Gayle scored 20 No. 1 country hits during the 1970s and "80s, including "You Never Miss a Real Good Thing (Till He Says Goodbye)," "I'll Get Over You," and "Talking in Your Sleep." She toured worldwide and starred in several prime-time television specials. In total, Gayle's career yielded six Gold albums and four prestigious ACM Awards.
The Statler Brothers The Statler Brothers was a pioneering quartet comprised of Harold Reid, Don Reid, Phil Balsley, original member Lew DeWitt--and later member Jimmy Fortune. The Virginia natives intertwined gospel-inspired harmonies with country songs, getting their professional break in 1964 as Johnny Cash's backing vocalists and opening act. This launched a career that would yield numerous hits in the 1960s through 1980s, including "Flowers on the Wall," "Bed of Rose's," "Do You Know You Are My Sunshine?," "Elizabeth," "My Only Love" and "Too Much on My Heart." Many of their signature songs were helmed by producer Jerry Kennedy. The Statlers often used humor in their music and performances, leading to frequent appearances on Cash's popular television show and their own successful program on The Nashville Network (TNN) in the early to mid-1990s. The Statlers garnered two ACM Awards and 2008 induction to the Country Music Hall of Fame.
Tanya Tucker Since the release of her debut single, "Delta Dawn," at age 13, Tanya Tucker has been influencing generations of female artists. The 1972 hit, under the guidance of legendary producer Billy Sherrill, was the first in Tucker's string of 56 Top 40 singles, including 10 No. 1s. Boosting her success was her willingness to address difficult topics, such as adultery and revenge in the song "Blood Red and Goin' Down." During the "70s and "80s, Tucker scored with "Would You Lay with Me (In a Field of Stone)," "Texas (When I Die)," "Can I See You Tonight," and "One Love at a Time." The 1990s marked a professional high-point for Tucker, thanks to memorable songs "Two Sparrows in a Hurricane," "Down to My Last Teardrop," and "It's a Little Too Late." Tucker is the recipient of two ACM Awards. Today, more than fifty years since her first record deal, she is still actively touring and making music.
Jim Reeves International Award:
Jeff Walker Australia native Jeff Walker greatly impacted the international reach of country music, advocating on behalf of foreign-born artists as well as working to expose country artists overseas. He moved to Nashville in 1974 and established his marketing and promotions firm in 1980. Over the next 35 years, the company became known as The AristoMedia Group/Marco Music Group, and grew to encompass divisions offering publicity, web development, radio promotion, video promotion and label/distribution services. An active member of the Music Row community, Walker served on the boards of the Country Radio Broadcasters and the Country Music Association and the Academy of Country Music. Walker passed away on Aug. 24, 2015 at age 65.
Poet's Award - Living
Jimmy Webb The remarkable career of songwriter Jimmy Webb began in 1965, crossing numerous genres and sales milestones. He is the pen behind platinum-selling classics recorded by multiple artists. "Up, Up and Away" was recorded by The 5th Dimension, Nancy Sinatra and Diana Ross & The Supremes. "MacArthur Park" was recorded by Waylon Jennings, Dionne Warwick, Donna Summer and Glen Campbell. Webb and fellow 2016 ACM Special Award honoree Campbell had a particularly fruitful professional relationship, resulting in the hits "Wichita Lineman," "Galveston," "By the Time I Get to Phoenix," and others. Among the stellar artists who have recorded or performed Webb's compositions are Frank Sinatra, Elvis Presley, Judy Collins, Isaac Hayes, Art Garfunkel, Linda Ronstadt and Carly Simon. Webb is a member of both the Songwriters Hall of Fame in New York, and the Nashville Songwriters Hall of Fame. More than fifty years into his career, Webb still performs regularly.
Poet's Award - Posthumously
Eddie Rabbitt Eddie Rabbit scored country/pop crossover success starting in 1979 with hits "I Love a Rainy Night," "Drivin' My Life Away," "Every Which Way But Loose" and "Suspicions." His career began in the late 1960s as a professional songwriter who penned Elvis Presley's "Kentucky Rain" and Ronnie Milsap's "Pure Love." While working to build his career as an artist, Rabbitt opened for Dolly Parton and Kenny Rogers. Rabbitt also recorded duets with Juice Newton ("Both to Each Other (Friends and Lovers)") and fellow 2016 ACM honoree Crystal Gayle ("You and I"). Rabbitt is an ACM Award winner and Nashville Songwriters Hall of Fame inductee. He died May 7, 1998 at age 56.
Tex Ritter Award (to be presented on ACM Awards telecast, not at honors)
Dolly Parton's Coat of Many Colors Dolly Parton's Coat of Many Colors aired on NBC in 2015, inspiring millions of viewers with its story of faith and family. Set in 1955 in the Great Smoky Mountains, the film showcases a poignant time in Parton's childhood, as her family struggles with loss, grapples with religion, and ultimately triumphs with the healing power of love. Alyvia Alyn Lind stars as the nine-year-old singer who was given a patchwork coat made by her mother, played by Jennifer Nettles. Ricky Schroder portrays Parton's father, along with Gerald McRaney as her grandfather. The movie was watched by more than 13 million viewers, making it one of the most-watched TV movies of all time.
Crystal Milestone Award
LITTLE BIG TOWN Little Big Town, the reigning ACM Vocal Group of the Year, enticed listeners with "Girl Crush," a double-platinum single they performed on last year's ACM Awards, the Billboard Music Awards, The Ellen DeGeneres Show, the Grammy Awards, the Grand Ole Opry and Late Night With Jimmy Kimmel. Despite some initial controversy and confusion over the subject matter, the smoldering single told through the eyes of a jilted lover grew to become the most downloaded country song in 2015. "Girl Crush" held the top spot of the Billboard Hot Country Songs chart for 13 consecutive weeks, setting the longest run in the top spot for a group since the Browns' 10-week run in 1959 with "The Three Bells." The single's success helped Little Big Town earn its 10th nomination this year in the ACM Vocal Group of the Year category.
MAE BOREN AXTON AWARD
KEITH URBAN Keith Urban kept his Fuse burning in 2015, as that gold-certified album sparked a fifth hit single in "Raise "Em Up." The Grammy-nominated anthem---which opened the live 50th ACM Awards---carried Urban and Eric Church straight to the top of the country airplay chart. The good-natured Australian also mentored aspiring talent on American Idol and attended the opening of a spotlight exhibit at the Country Music Hall of Fame and Museum about his career. Urban has given his time, talent and support to both the Academy of Country Music and ACM Lifting Lives, proving to be a great friend and advocate for both organizations for years. Since his first appearance on the ACM Awards in 2001, Urban has performed or presented on every show since then, with the exception of 2007. His remarkable achievements include ACM Awards in the categories of New Male Vocalist (2000), Male Vocalist (2004, 2005) and Album (2004, for Be Here). An extraordinary guitarist and an exceptional team player, Urban also shared wins for Vocal Event in 2008 ("Start a Band" with Brad Paisley) and 2013 ("We Were Us" with Miranda Lambert"), as well as Video ("Highway Don't Care" with Tim McGraw and Taylor Swift). In recognition of his worldwide appeal, he was the 2009 recipient of the ACM's Jim Reeves International Award. Following the final season of American Idol, Urban will kick off his latest world tour of arenas and amphitheaters in June.
ACM GARY HABER LIFTING LIVES AWARD
Carrie Underwood This brand new award was created by the ACM Lifting Lives Board of Directors to recognize a country music artist or industry professional who is committed to serving others, has a generosity of spirit and shows a dedication to helping those in need. Named in honor of late ACM Lifting Lives Chairman Gary Haber, the first trophy goes to two-time ACM Entertainer of the Year Carrie Underwood---one of Haber's longtime clients and an enthusiastic supporter of ACM Lifting Lives. Underwood was one of the first artists to partner with Lifting Lives, bringing much needed musical instruments to the public schools in her hometown, Checotah, Oklahoma. This year, Carrie gave her time as a headliner for the ACM Party for a Cause Festival, as well as for a number of charitable endeavors including the Make-a-Wish Foundation, the Ryan Seacrest Foundation, Operation Homefront and her own C.A.T.S. Foundation, which gives back to her hometown community.